5% is what Los Angeles teachers are worth to the government. 5 percent and some incentives for all the sweat and tears the pandemic has caused.
According to a preliminary deal reached Wednesday by L.A. Unified and the teachers union, teachers in the Los Angeles school system would get a 5% increase plus incentives.
The proposed union contract would include update pandemic-related safety procedures, such as the frequency of coronavirus testing among teachers and staff, and union approval of a district policy that allows children under quarantine to attend live teaching.
Starting on September 30, union members will vote on the agreement. The deal must also be authorized by the nation's second-largest school district's Board of Education. The approval of the board is anticipated.
More than 30,000 teachers, librarians, nurses, and counselors are represented by United Teachers Los Angeles. The increase would apply to all of them, as would a one-time $2,000 stipend for the current school year and a $500 bonus for the previous academic year, known as a technology stipend. Last year, nearly all of the schooling took place remotely, with students using laptops and, on occasion, internet connection is given by the school system.
Nurses, who are in short supply, would earn a three-year $5,000 retention incentive.
Both parties expressed satisfaction with the conclusion of the contract talks, which focused mainly on the number of pay increases and COVID-19 safety measures.
"First and foremost, the agreement acknowledges that COVID-19 is still very much with us," said Cecily Myart-Cruz, president of the union.
In a joint statement, L.A. school board President Kelly Gonez and interim Superintendent Megan K. Reilly stated that this agreement gives kids and families "clear expectations and support for learning at home if they are asked to isolate or quarantine."
In terms of safety precautions, the agreement asks for weekly testing of students and employees for the rest of the fall semester, which ends Dec. 17, regardless of their COVID-19 vaccination status. In the spring semester, unvaccinated students and staff would be tested again.
Masking would also be mandatory for everyone on campus, both outside and inside. Outdoor masking is not required by county or state regulations. High-grade air filtering would also be used until at least December 1.
In general, L.A. Unified's safety standards have been more stringent than those of the county and state, with the union advocating for even tougher safety procedures. Many families and workers have praised this focus. Critics, on the other hand, claim that excessively large numbers of children and staff were taken home for quarantines, causing considerable disruption in the classroom.
With the support of the teachers' union, L.A. Unified decided to make COVID-19 vaccinations mandatory for all staff and children aged 12 and above. These directives haven't fully taken effect yet.
The issue of whether Los Angeles Unified will adopt more flexible quarantine rules recently authorized by the county health department is still up in the air. Students who are in close contact with a sick person may be allowed to stay in class if both the student and the infected individual are wearing masks. In such a situation, L.A. Unified regulations require the exposed kid to be quarantined.
The union had hoped to go in the other way, enforcing tighter quarantine regulations.
Officials from the district stated this week that they are considering whether to follow the county's quarantine policy.
Students who are ill and need to stay at home may also benefit from live streaming. Teachers will offer virtual teaching for pupils if a wildfire-related school closure lasts more than one day unless the instructor is directly impacted by the fire situation, in a reference to another kind of natural catastrophe — wildfires.
Another provision of the deal addresses severe understaffing at the City of Angels independent study program, which has become the go-to destination for families who don't want to return to traditional courses.
The agreement provides for voluntary and forced teacher transfers to assist with the crisis, with the option for instructors to return to their own sites afterward.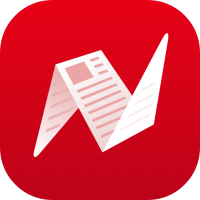 This is original content from NewsBreak's Creator Program. Join today to publish and share your own content.