As crews attempt to make the best of what is anticipated to be a short-lived cooling trend, firefighters fighting the Fawn fire north of Redding were able to substantially increase containment of the wildfire by Sunday.
Officials reported the Fawn fire had burnt 8,559 acres and was 45 percent controlled as of Sunday night. The exact extent of the fire's devastation is unknown. A fire official claimed 70 buildings were destroyed during a news conference, while statistics on the California Department of Forestry and Fire Protection website placed the amount at double that.
In connection with the incident, Alexandra Souverneva, 30, of Palo Alto, has been charged with arson.
More than 2,000 firefighters have been sent to the wildfire, which began on Wednesday afternoon and rapidly expanded due to high temperatures and strong winds, causing many to flee. But, according to Jeremy Hollingshead, a public relations officer with California Incident Management Team 4, a cooling trend has taken hold in the area, allowing firefighters to make headway on the wildfire.
"Firefighters are working around the clock to improve containment and bring the fire under control," he added. "Right now, the wind and weather are on our side, and we're taking advantage of it. We're taking a lot of risks."
Temperatures in the fire region will be approximately 10 degrees below normal due to a storm system coming into the Pacific Northwest on Monday night into Tuesday, with about a tenth of an inch of rain possible.
According to Bill Rasch, a meteorologist with the National Weather Service in Sacramento, precipitation of more than a tenth of an inch may dampen some of the finer fuels like grasses.
As the wildfire moved south, burning up dead, dry, and beetle-infested trees, heavy smoke made airdrops difficult for workers early in the weekend. According to Chris Cimorelli, a public relations officer with California Incident Management Team 5, crews are expecting lower temperatures and somewhat higher humidity levels to assist lift some of the smoke.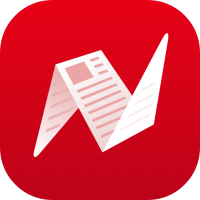 This is original content from NewsBreak's Creator Program. Join today to publish and share your own content.