Synthetic beef investor, Bill Gates says that there is currently no excuse for developed countries to be eating real meat and that people "can get used to the taste difference." 
Bill Gates, the co-founder of Microsoft and philanthropist, shared in an interview with MIT Technology Review that combating agricultural emissions, particularly animal emissions, is difficult. He stressed that "How to Avoid a Climate Disaster," can adapt and transition to synthetic meat while discussing his new book "middle-income-and-above countries" He claims that this will assist in the reduction of methane emissions.
According to Gates, the "poorest 80 countries" would be hesitant to switch to synthetic beef at first, but that high-income country should lead the way.
"You can get used to the taste difference, and the claim is they're going to make it taste even better over time," he advised nations such as the United States. 
According to CBS, Gates aims to decrease greenhouse gas emissions from 51 billion tons per year to zero, an endeavor he describes as "bigger than anything humanity has done to date,"
Given the advantages of plant protein, Gates recognizes that this strategy may be controversial, but believes it is worth a shot. Impossible Foods and Beyond Meat, two well-known plant-based meat businesses, "have a quality road map and a cost road map," according to Gates. He said that, despite the fact that they do not yet account for 1% of the meat industry, they are on their way.
According to the BBC's Science Focus, synthetic meat is "lab-grown meat" created by collecting muscle cells in a nutritional serum and stimulating them to develop into muscle-like fibers. Scientists can harvest artificial meat with the same qualities as animals using cellular agriculture, or enhance lab-grown meat by adding "healthier fats, vitamins, or vaccines." Synthetic meat is not vegan since it is created in a lab using animal cells.
Gates never demanded that people become vegetarians or vegans and give up eating cattle or meat. In order to fight climate change, he suggested that people convert to synthetic beef.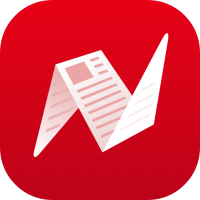 This is original content from NewsBreak's Creator Program. Join today to publish and share your own content.