Fear of panic buying frenzies leaves many Americans worried. Basic household items are running low. If you go around a supermarket in the United States or Europe, you'll see several expressionless empty shelves. This isn't because people panicked and bought toilet paper early in the epidemic; rather, supply lines between Asian manufacturers and supermarket stock rooms are jammed at virtually every step.
Some of the new out of stock items are strange and differ from place to place:
Canned foods
Razors
Avos
Soda and bottled water
Pet products
Coffee and green teas
Vegan meat alternatives
However, with increasing costs and sporadic supply, it'll only be a matter of time until consumers start buying in bulk once again — this time to prevent future sticker shock.
Covid limitations are wreaking havoc on supply chains, causing manufacturers like Vietnam, which makes everything from shoes to coffee, to suffer. Congested ports are the result of an increase in viral infections and customer demand. The location of the shipping containers is incorrect. The cost of sea freight has increased tenfold. Even if products reach their destination ports, there aren't enough truck drivers to deliver them to stores. Shortages of employees to harvest and prepare goods exacerbate the situation.
Stockpiles running low for some basic household items is a good reason to establish a better system to share the stock with everyone.
Some industries are being hit worse than others. A lack of packaging, such as aluminum cans, has harmed the beverage industry. In the United Kingdom, a shortage of CO2 combined with rising energy prices has placed the carbonated soft drink supply in jeopardy.
Increased demand has exacerbated problems in certain regions. As many Americans continue to work from home, coffee and tea are in high demand. Why go to Starbucks Corp. when you can be a barista from the comfort of your own home?
Meanwhile, a rush for school supplies, especially those for lunchboxes, has been driven by in-person learning. After a year marked by home baking and the return of family meals, parents are suddenly panicking due to a shortage of Kraft Heinz Company's pre-packaged Lunchables. The almost-charcuterie-board-like snack packs are seeing a double-digit increase for the first time in five years, according to Kraft Heinz.
To avoid the pinch spots, retailers have reengineered their supply networks. Walmart Inc. and Target Corp., for example, have started chartering their own ships. Due to a driver shortage, several British supermarkets are utilizing their own vehicles to make deliveries that would normally be made by suppliers.
However, additional modifications will be required. To minimize complexity, stores may be forced to limit product variety, leaving customers with fewer options. Grocers must prepare for the worst-case scenario. What would happen if prices, demand, and panic-buying continued to rise in such a precarious system?
According to data supplier IRI, special deals are already being curtailed in the United States, and certain daily costs are starting to increase. IRI's Consumer Packaged Goods Inflation Tracker reveals that energy drinks, eggs, beef, and soft drinks are all becoming more costly.
When prices rise, people are more likely to take action and alter their behaviors. Shoppers begin by switching from more expensive to less expensive items. That means foregoing well-known brands in favor of more cost-effective private labels. Meat substitutions with more inexpensive pasta, rice, or potatoes have become popular ways to save money.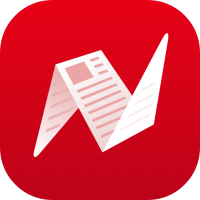 This is original content from NewsBreak's Creator Program. Join today to publish and share your own content.