Bill Gates has a new plan to make sure everyone gets their vaccine shot soon. In a new report, the Bill and Melinda Gates Foundation calls for more long-term investments in health infrastructure around the world, including vaccine research, development, and manufacturing capacity, highlighting how the COVID-19 pandemic has slowed progress toward the Sustainable Development Goals.
The foundation said in its fifth annual Goalkeepers report, released ahead of the United Nations General Assembly, that investments in building and expanding health systems can serve as "the foundation for emergency disease response" in low-income countries, where millions continue to be disproportionately affected by COVID-19's economic effects and a lack of vaccine access.
According to the study, the African continent, which is home to 17% of the world's population, has less than 1% of the world's vaccine production capacity. According to statistics gathered by the Institute for Health Metrics and Evaluation, a Gates partner, it provided approximately the same amount of COVID-19 vaccine doses as California in the first half of 2021, despite having a population 30 times bigger. In high- and upper-middle-income nations, more than 80% of all COVID-19 vaccination doses have been given.
COVAX, which seeks to offer equal access to doses, has received millions of dollars from the Gates Foundation to assist provide COVID-19 vaccinations to lower-income countries. The program, however, is now projected to fall almost 30% short of its target of 2 billion injections this year.
Given the recent rise of the delta version of COVID-19, Vishal Gujadhur, deputy director of development policy and finance at the Gates Foundation, told Devex that COVAX's failure to achieve its goals for the year was "disappointing" but not unexpected. Nonetheless, he said that the foundation expects to provide at least 2.3 billion doses by the first quarter of next year.
The Goalkeepers report also includes information on the foundation's 18 SDG indicators. COVID-19 also continues to stymie progress on eradicating poverty, reducing gender inequality, and immunizing children against infectious illnesses, according to the study, extending a downward trend originally highlighted in the Goalkeepers report last year.
According to the Gates Foundation, the pandemic halted progress toward eliminating extreme poverty by four years. According to the study, it also hampered advances in boys' and girls' education and led in a 7 percentage point drop in worldwide vaccination coverage.
Previous predictions of up to a 25-year delay in vaccines have not materialized, owing to "bold action by governments and international agencies." This includes public efforts urging individuals to get their immunizations on time.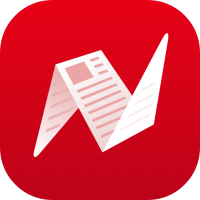 This is original content from NewsBreak's Creator Program. Join today to publish and share your own content.