"Building a massive wall that spans the entire southern border is not a serious policy solution. It is a waste of money that diverts attention from genuine threats to our homeland security," Biden wrote in his proclamation.
Some people went to Facebook after President Joe Biden issued an executive order on Jan. 20 addressing the miles of border wall under construction under the Trump administration, claiming — incorrectly — that Biden would pull it down.
Biden's executive order put a seven-day moratorium on all building projects on the southern border wall, as well as the obligation of money connected to its development. He also revoked previous President Donald Trump's national emergency declaration at the southern border, which he issued in February 2019.
The directive also mandates the collection of comprehensive information on all southern border wall building contracts, the state of each project's completion, and the money spent on wall construction since February 15, 2019.
Biden has made it plain in the past that he has no intention of ripping down current border barriers. Biden told NPR in August that he would stop building the border wall but would not demolish sections of it that were constructed under the Trump administration.
The bulldozers began rumbling again in South Texas one day in May. It wasn't long until eighteen-foot-tall concrete levee walls sprang up throughout Hidalgo County, where McAllen is located, with rust-hued bollards that rise an additional six feet. Biden's campaign vow, according to Garza, was "a betrayal of his promise."
Officials in the administration have a different perspective. The government put a halt to wall construction on Inauguration Day. Then, in the spring, Hidalgo County authorities complained that work had come to an abrupt stop because contractors had abandoned projects after blowing up Rio Grande flood-control levees to make space for heavy equipment. With holes in the levee system and hurricane season coming, Hidalgo County Judge Richard Cortez warned federal authorities that if they didn't help, he'd repair the walls and give them the bill. Officials from Hidalgo County identified four significant breaches that needed to be repaired right once, and those locations were patched up by the end of May.
In a letter blasting the Biden administration for deporting hundreds of migrants back to the crisis-plagued Caribbean country from a camp on the US-Mexico border in recent days, the US special envoy to Haiti quit in protest.
The "collapsed state" according to Daniel Foote, a professional diplomat appointed to his position in July, is unable to sustain the influx of returning migrants.
Foote wrote to Secretary of State Antony Blinken on Thursday, saying, "I will not be associated with the United States' inhumane, counterproductive decision to deport thousands of Haitian refugees and illegal immigrants,"
A presidential murder, gang violence, and a catastrophic earthquake have all struck Haiti in recent weeks, making it the poorest country in the Western Hemisphere.
Many Haitians attempted to earn a living in South America. Migrants have said that prejudice and diminishing prospects in countries such as Brazil and Chile prompted them to go north.
One refugee said he spent two months and $3,000 in Chile to go to Mexico, paying $500 to a guy in Mexico who promised to transport him from the southern city of Tapachula near the border to the US border but then vanished. His deportation from Mexico to Guatemala was also ordered by Mexican authorities.
A wall may have made a difference in the current refugee situation, but president Biden seems to be closed to the idea of building a stronger border wall.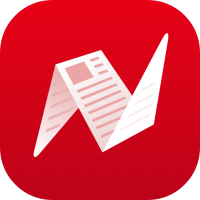 This is original content from NewsBreak's Creator Program. Join today to publish and share your own content.