On Thursday, a federal appeals court unanimously reversed a judge's order requiring Los Angeles to provide shelter or homes to the entire local homeless population of skid row by October.
The United States 9th Circuit Court of Appeals found that U.S. District Judge David O. Carter, who issued the local homelessness order in the spring, violated fundamental legal standards. It was a stinging rebuke to Carter, who has spent most of his time focusing on homelessness, visiting encampments at all hours of the day, speaking with a broad variety of authorities dealing with the issue, and making judgments on the topic in both Los Angeles and Orange County, where he resides.
Photo by Nick Fewings on Unsplash
The decision on Thursday only related to one part of the mammoth case — the order to clear skid row of local tents — but it cast doubt on the suit's foundations.
According to the panel, the majority of individuals who sued the city and county of Los Angeles lacked legal standing to do so. According to the 9th Circuit, Carter used "novel" legal theories that had never been debated before and decided on allegations that had never been made and evidence that had never been presented to him.
Carter's decision followed a lawsuit filed by a group of downtown business owners, residents, and some previously homeless individuals. Los Angeles' city and the county filed an appeal.
The 9th Circuit observed that Carter, who was nominated by President Clinton, made his judgment based on racial prejudice, despite the fact that the case filed by the L.A. Alliance for Human Rights did not claim race was a factor.
Carter became well-known because of his unorthodox personality, need for fast answers to assist those in need, and willingness to visit skid row. Mayor Eric Garcetti made frequent references to being a member of the "Judge Carter Fan Club, Los Angeles Chapter," and the case was put on hold while all parties attempted to reach an agreement.
During the epidemic, the judge's courtroom became a repository for information regarding the city and county's response to homeless individuals. They also went in directions that local authorities were not expecting. Carter, for example, became obsessed with the suffering of those who lived under or near highways.
He directed the city and county to locate housing for the thousands of individuals who live near highway overpasses, underpasses, and ramps in May 2020. That judgment was overturned after the city and county promised to provide new kinds of shelter for 6,000 individuals within 18 months, as well as finance homeless services for those who remained in these sites after they were constructed. (As of late August, the city said it had built slightly over 6,000 additional beds.)
The lawsuit dragged on through last autumn and into this year as the city tried to strike an agreement with the plaintiffs that would provide adequate housing for 60% of the homeless individuals in each city council district over the following five years. There hasn't been any progress in those discussions.
Carter then issued an unexpected order in April, requiring the city to provide shelter or homes to the entire homeless population of skid row within 180 days. As of early 2020, about 2,000 individuals lived on the streets of skid row. Both the city and the county filed appeals quickly, and much of the goodwill and tolerance for Carter vanished.
The County Board of Supervisors' head, Hilda Solis, refused to comment on the 9th Circuit's decision. However, Skip Miller, the case's outside counsel, said that although the county appreciated Carter's efforts to assist the homeless, the ruling on Thursday was a victory.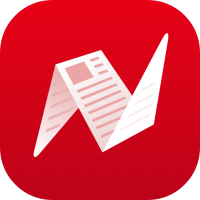 This is original content from NewsBreak's Creator Program. Join today to publish and share your own content.