Although government likes to brag about California, there are some places in California that remain Covid hotspots. According to government data, California has the lowest coronavirus case rate of any state, highlighting the continuing fight against the highly contagious Delta variant.
As the number of newly confirmed coronavirus infections continues to decline from a high earlier this summer, the state has been among the national leaders in that measure for the last week.
According to statistics from the US Centers for Disease Control and Prevention, California's new case rate per 100,000 persons is less than half that of surrounding states. California's population has more than quadrupled in certain hard-hit states.
California's seven-day case rate was 95.3 per 100,000 persons as of Monday. Connecticut was the next closest state, with a score of 126.5.
According to government statistics, the similar rates for the same time period were 385.1 cases per 100,000 persons in Texas, 287.2 in Florida, 250.1 in Arizona, 234.7 in Oregon, and 202.5 in Nevada.
California's coronavirus transmission level has once again dropped to "substantial," according to the most recent report. Every other state is still classified as having "high" transmission.
Kern and most of the Central Valley are struggling with cases. That's millions living in conditions as bad as the rest of the country.
The federal statistics demonstrate California's recent achievement in stemming the Delta variant-fueled coronavirus outbreak.
According to statistics collected by The New York Times, the state has recorded an average of 8,849 new cases each day over the past week, down roughly 33% from two weeks earlier.
In addition, the number of hospitalizations has decreased by 19 in recent months. During the peak of the current outbreak, more than 8,300 coronavirus-positive individuals were admitted to hospitals throughout the state. According to official statistics, the daily census has now dropped to a little over 6,000 people.
However, there has been some inconsistency in the development. While the Bay Area suffered the least severe summer surge, and Los Angeles has had success with new efforts to reduce the Delta variation, the Central Valley and areas of rural Northern California have been impacted worse.
COVID-19 incidences and hospitalizations in Los Angeles County continue to improve on a weekly basis.
According to a Times examination of state statistics, the county was averaging more than 3,400 new coronavirus illnesses each day about a month ago. However, L.A. County has averaged almost 2,200 new cases each day over the past week.
As of Sunday, 1,034 coronavirus-positive individuals had been admitted to hospitals throughout the country, down 42% from the previous month.
Despite this, coronavirus transmission is still at an all-time high.
However, the situation in other parts of the country is still dire.
For the last 19 days, hospitals throughout the San Joaquin Valley — which includes Calaveras, Fresno, Kern, Kings, Madera, Mariposa, Merced, San Benito, San Joaquin, Stanislaus, Tulare, and Tuolumne counties — have reported having fewer than 10% of their total staffed adult ICU beds available.
Officials stated that certain healthcare institutions in the area are still so overburdened with COVID-19 patients that some critically sick individuals are waiting days to be moved from the emergency department to the intensive care unit.
Interim health officer Dr. Rais Vohra stated during a press conference last week that nine severely sick patients in the Fresno region hospital were unable to get into the intensive care unit for more than three days. As a result, emergency department personnel are forced to serve patients who need ICU care, interrupting the treatment of other patients who are less seriously sick.
COVID-19 vaccination has been administered to almost 66 percent of California residents. However, the rates vary greatly from one town to the next.
According to statistics collected by the NYT, more than 70% of people in 11 of the state's 58 counties had received at least one shot. 14 countries, on the other hand, have failed to vaccinate even half of their population.
Unvaccinated individuals are also at a higher risk of being admitted to the hospital. Since June 15, 93 percent of those hospitalized to L.A. County's public hospital system for a condition mainly related to COVID-19 have been unvaccinated.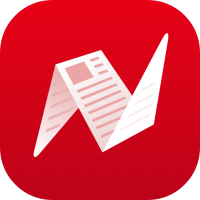 This is original content from NewsBreak's Creator Program. Join today to publish and share your own content.