Bathroom stall toilets were pulled out. Backpacks filled with plastic cafeteria forks were pulled from the walls, as were electric hand dryers. The contents of the COVID-19 test dispensers had run out.
Theft and vandalism sparked by a popular social media craze have cost several California school districts thousands of dollars in damages.
Students are encouraged to post recordings of their crimes on social media as part of the "devious lick challenge," which started earlier this month. Bathrooms have been the main target, with students stealing and destroying mirrors, sinks, and urinals, as shown by viral videos.
San Jose, Elk Grove, the East Bay Area, and the Coachella Valley have all been affected by the national phenomena.
The Coalinga-Huron Unified School District in Fresno County has suffered significant damage. Soap, toilet paper, and hygiene-product dispensers have been damaged by students from fifth grade through high school. Soap and red dye have been spread all over the toilets, walls, and flooring.
As of Friday, the district has replaced 41 soap dispensers across eight campuses. According to Supt. Lori Villanueva, students have damaged $20,000 in damage.
Approximately a dozen kids have been caught in the act or via their social media recordings. Middle and high school students have been suspended, with their parents being invoiced for the costs. Restorative justice measures, such as assisting custodial workers clean the toilet, are required of the younger kids, according to Villanueva.
According to Urban Dictionary, a "lick" is slang for a "successful type of theft that results in an acceptable, impressive, and rewarding payday for the protagonist." Social media has put a stop to the trend by deleting related hashtags and sending users to a corporate statement against illegal behavior.
This week, several school districts issued letters to parents urging them to keep their children from participating in vandalism. The Coachella Valley Unified School District issued a statement encouraging parents and kids to report such infractions through a school safety app after towel dispensers, signage, and fire alarms were taken.
Students have caused "severe damage" to school infrastructure, according to a letter sent to parents by the San Ramon Valley Unified School District in the East Bay Area on Thursday.
The biggest school systems in Los Angeles County, L.A. Unified and Long Beach Unified, informed The New York Times that they had not been affected by the pattern as of Friday.
According to Sgt. Rudy Perez, the Los Angeles School Police Department is aware of the craze and is monitoring social media activity.
Some students have spoken out against inappropriate conduct. Students at Coalinga High School created cards for cleaning workers and bus drivers, thanking them for everything they've done to keep the campus clean, repair, and secure.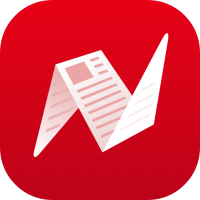 This is original content from NewsBreak's Creator Program. Join today to publish and share your own content.