On Monday, a video of US border officials pursuing Haitian refugees on horseback sparked anger, with White House press secretary Jen Psaki calling the images "horrific" and Democratic legislators demanding answers.
In a statement, the Department of Homeland Security pledged to look into the situation.
The photos show border officials pursuing Haitian migrants on horseback along the Rio Grande near Del Rio, Texas. A border patrol agent bends over his saddle in one picture to grasp the shirt of a fleeing guy. The migrants are seen holding plastic bags and bundles of their belongings in their hands in many pictures.
"Let's go!" yelled an agent as the Haitians attempted to cross the river into the United States on Sunday afternoon. "Getaway of here! Let's go to Mexico!"
While racing at the guys in the river, the agent swung the horse's reins in the air.
Rep. Ilhan Omar, D-Minn., called the border patrol officers' conduct "pure and simple human rights violations." Cruel, cruel, and illegal under both national and international law."
Over 10,000 migrants waited to file an asylum claim under the international bridge in Del Rio after crossing the Rio Grande at a low point between Ciudad Acua, Mexico, and Del Rio, Texas. Officials from the United States and Mexico threatened on Sunday that people in the camp will be deported back to Haiti.
The deportation of Haitians was described as "inhumane" and "criminal." by Horace Campbell, a professor of African American Studies and Political Science at Syracuse University's Maxwell School.
"The economic circumstances in Haiti since 2010 have been terrible," Campbell added, alluding to the island nation's devastation after a 2010 earthquake.
Recently, the country has seen a presidential murder and another major earthquake, all of which have wreaked havoc on the country's economy and administration.
"The use of excessive force by CBP law enforcement personnel is strictly prohibited." according to a CBP use of force policy paper dated January 2021. However, the paper states that agents "may use 'objectively reasonable' force only when it is necessary to carry out their law enforcement duties," and that the "reasonableness" of any given scenario changes depending on the circumstances.
CBP is working with Immigration and Customs Enforcement and the US Coast Guard to transport individuals to other processing sites for removal, Mayorkas told reporters. "over the last few days and 3,000 today," he added, the agency has transported around 3,500 people.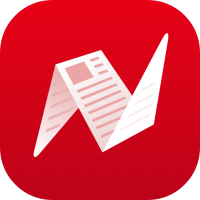 This is original content from NewsBreak's Creator Program. Join today to publish and share your own content.