Blake Treinen, a reliever for the Los Angeles Dodgers, was an All-Star with the Oakland Athletics in 2018. Thanks to his blazing fastball and expert-level slider, he has a 2.01 ERA and 78 strikeouts in 67 outings.
He's concentrating on conspiracies while he's not on the mound.
Treinen's Instagram Stories have been devoted to right-leaning topic subjects for a time, according to social media observers, which isn't particularly noteworthy (especially in MLB). His Instagram bio, on the other hand, which seems to have been partly updated lately, goes much farther. Two links are included in the bio: one to Mike Lindell's website, and another to a Project Veritas "bombshell." that seems to be forthcoming.
Lindell is better known as the MyPillow man if you're not acquainted with him. He is, without a doubt, the most famous presidential election objector in 2020. He's claimed a slew of unproven conspiracy theories about the election's result, and he's changed his mind about when he thinks former President Trump will return to power. None of the scheduled events have happened.
Treinen's most recent addition is a link to "Covid Vaccine Exposed." a simple webpage. It's operated by Project Veritas, a dubious "documentary group" organization founded by James O'Keefe that often publishes highly publicized, fraudulently manipulated films aimed against left-leaning politicians or organizations. This time, O'Keefe and Project Veritas are promising "POSSIBLY THE BIGGEST WHISTLEBLOWER SERIES" in their history, and the website Treinen links to encourages interested viewers to join Project Veritas' email distribution list. They have till Monday night to disclose any information they have on vaccines.
Furthermore, one of Treinen's more innocent-looking re-posts, dated Oct. 28, 2020, is from a notorious Redding missionary who has publicly opposed COVID-19 limits and vaccines and has ties to neo-fascists.
Sean Feucht is a well-known worship leader and a regular member of Redding, California's Bethel Church. Against the desires of local authorities and organizers, he has staged huge, unofficial concerts since the outbreak began. Feucht hosted an event called "Let Us Worship" in Portland last month. "If you mess with them or our 1st amendment right to worship God, you'll meet Jesus one way or another," he said on Facebook before the event began.
Since then, the security squad has been recognized as a group of highly armed Christian nationalists and neo-fascists with ex-military and ex-police histories. Proud Boys were also acting as informal security for Feucht when he made his threat, according to reporter Sergio Olmos from the event. The Proud Boys are a recognized hate organization, according to the Southern Poverty Law Center.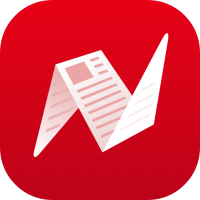 This is original content from NewsBreak's Creator Program. Join today to publish and share your own content.