If you don't have proof of vaccination you might not be able to go to your Dodgers, Rams, and Chargers games.
"Cali's getting spanked back in line," one Twitter user wrote.
Any indoor event in California with 1,000 or more people must need evidence of a COVID vaccination or a negative test result starting Tuesday. It is not permissible for visitors to self-certify that they have received a vaccination.
These regulations apply to amusement parks, sports stadiums, and convention centers.
California has made significant progress in terms of vaccination, with more than 75 percent of individuals eligible receiving at least a partial vaccination. Although vaccines provide effective protection against COVID-19 hospitalization and death, the Delta variant of COVID-19, which is presently the most prevalent strain in California, is highly transmissible and may result in more serious diseases.
In fact, current research indicates that the viral load in individuals infected with the Delta variant is 1,000 times greater than in those infected with the original coronavirus strain. With 25.7 new cases per 100,000 individuals per day, California is now seeing the fastest rise of COVID-19 infections throughout the whole epidemic, with case rates rising eleven-fold in only two months. Because the highly transmissible Delta variant spreads quickly, extra precautions must be taken at big, indoor events that have the potential to produce large, significant, and severe epidemics.
Mega events include outdoor gatherings of 10,000 or more people, although the California Department of Public Health merely recommends that venues verify the vaccination status of participants. Unlike the regulations for indoor competitions, there is no need to provide evidence.
The regulations in certain parts of the Bay Area are harsher than those in the rest of the state. For restaurants, gyms, and other indoor venues in San Francisco, Berkeley, and Contra Costa County, evidence of vaccination is required.
California has recently demonstrated effectiveness in combating the COVID epidemic, prompting the modification in state regulations for so-called mega-events.
According to data, California has the lowest incidence of coronavirus cases in the country.
The state was the only one in the nation to be classified as having a significant community spread of the coronavirus, according to the Centers for Disease Control and Prevention. The remainder of the nation is classified as having a high transmission rate.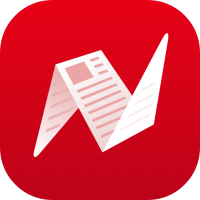 This is original content from NewsBreak's Creator Program. Join today to publish and share your own content.