Gloria Suess, 82, looked better dressed for Sunday Mass than assisting the homeless on a hot weekday morning, dressed in a black-and-white patterned full-length dress, with neatly coiffed light-red hair, tinted spectacles, and turquoise earrings that matched the cross around her neck.
But that was her, pounding the ground in clogs during breakfast service at Mary's Kitchen, the Orange-based charity where she serves as president and CEO, on Thursday. This modest shelter, which has outdoor benches, showers, washing machines, and port-a-potties, is one of the few in Orange County where the homeless may get help without a referral or even an ID. The organization sticks to the motto painted on the double-wide trailer that serves as Mary's Kitchen's headquarters: "A place where everyone is welcome."
Suess dragged toilet paper sacks about and crawled into cargo containers in quest of equipment. She went into the kitchen to see how the roast beef sandwiches for lunch were coming along. She left with a milk box branded "Soap" full of clamshell containers of blueberry muffins, which she left on a table for people to eat.
The octogenarian, who employees and volunteers affectionately refer to as "Mom," finally came to a halt when customers approached her and expressed their appreciation and sorrow. The city of Orange has given Mary's Kitchen until Sept. 18 to leave the city-owned property where it has served hundreds of thousands of poor people over the past 26 years.
Despite agreeing to extend the soup kitchen's lease and operating agreement just two years ago, municipal authorities now consider it a nuisance. They blame it on increasing crime rates in the neighborhood's industrial sector, claiming that Mary's Kitchen no longer fits within the city's self-proclaimed "continuum of care" to eliminate homelessness.
Suess' approach of assisting the homeless, which includes providing free meals three times a day, six days a week, a place to wash and use toilets, and connecting individuals with other groups, is considered outdated by them.
Prostitution, drug sales, and assaults were allegedly taking place in the cul-de-sac where Mary's Kitchen is situated, which is within sight of Orange Police Department headquarters, according to Barrios.
Every Tuesday and Thursday, Patrick Larosa is in charge of the food line. Breakfast was scrambled eggs and bacon with packets of Tapato and ketchup as condiments, then pastries or peaches for dessert on the morning I visited. He greeted everyone with a cheerful "Good morning" and reminded them that seconds would be available only after everyone had had a chance to eat.
Larosa, a retired aerospace estimator, said, "I'm a Christian, and we need to take care of the least of our brothers." "I believe there aren't enough people in Orange who feel that way."
What started as soup pots at McAnena's house evolved into a cooking trailer. That grew into the full-fledged facility it is today. Suess took over Mary's Kitchen when McAnena died at the age of 100, and she turned it into a powerhouse, with assets of $2.2 million according to its 2019 tax filings. Suess and her army of volunteers were lauded by city and council leaders, and contributions and grants poured in.
Suess was urged by city authorities to enable other, larger charities to step in and fix things, but Suess refused, according to Barrios. In July, the city issued a 90-day eviction notice to Mary's Kitchen after months of debate.
Barrios claims the city has been hammered by activists, legislators, and even Diocese of Orange Bishop Kevin Vann, who phoned to voice his displeasure with the situation. Outsiders, however, are incorrectly portraying Orange as cruel, according to the longtime Orange resident.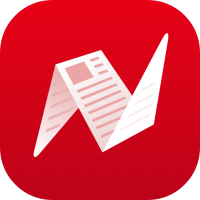 This is original content from NewsBreak's Creator Program. Join today to publish and share your own content.