The question is simple, should you or shouldn't you feed the homeless camping individual in high foot traffic areas? A new petition says that people feeding the homeless will just be the cause for them to return to local touristy areas such as Echo Park Lake, while on the other hand, other individuals call it a "pure injustice on humanity."
Walk around the local streets of Los Angeles and you can't avoid seeing tents of homeless people. It's an unfortunate fact we would rather ignore. Have you ever been approached by a homeless person in the street and felt torn? On one hand, you're really worried that he could use your help, and on the other, you just want to be left in peace as the smell of human excrement surrounds you. Providing food for the hungry is a great thing, but there are solutions to be found that don't put your local business at risk.
The petition was drawn up after local businesses complained about some concerning matters including:
Feeding homeless people encourages them to stay homeless and keeps them away from the official (and legitimate) shelters where they can get food and warmth.
A large part of homeless people sleep rough because they simply don't know how to go about getting housed; feeding them doesn't actually improve their situation.
You have to ask yourself this question: How safe are the people being fed? Is that fast food you want to give out really going to change someone's life.
Karen Dubois, a local resident and proud advocate of the petition says that "they're ripping the beauty away when people come to see it." She continues "Hundreds walk to work or take their children for recreation at Echo Park Lake, resulting in real concern that families will be threatened by prostitution, violence, and drug use. Would it be crazy to just sign the petition and keep our community clean and safe?"
The petition Mrs. Dubois referred to calls for Mayor Garcetti to impose stricter policies on feeding the homeless.
On the contrary, Dave Nelson, a proud liberal resident in the area shares: "I saunter in the park every morning with my dog and take some leftovers from home with. Too many people ignore [the homeless] or even worse… walk right by without expressing empathy or sympathy for their situation."
He continued to explain that they're among some of the most vulnerable in the LA community, but no one wants to help them, because left on their own they're 'a problem' to everyone else.
Do share one which side you stand on this petition debate.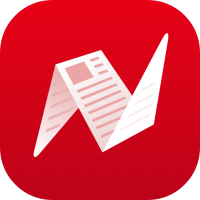 This is original content from NewsBreak's Creator Program. Join today to publish and share your own content.