Ground Zero for catastrophe, experts say Los Angeles County has a Risk Index Score that leaves most other counties far behind. Sun, beaches, Hollywood glamour, and all the pleasures of city life can be found in Los Angeles County, which is located at one of the world's crossroads.
It is also the most dangerous region in the United States, according to the Federal Emergency Management Agency.
FEMA estimated the danger of 18 different natural catastrophes, including earthquakes, hurricanes, tornadoes, floods, volcanoes, and even tsunamis, for every county in the United States. Although the pandemic was not officially counted, Los Angeles was dubbed "ground zero" for the coronavirus.
Los Angeles County has the highest National Risk Index rating of the more than 3,000 jurisdictions assessed, according to FEMA.
The index is calculated in such a manner that it highlights areas that have long been recognized as danger zones, such as Los Angeles, but it also highlights regions that go against popular belief. For example, places in the east, such as New York and Philadelphia, have a far greater tornado danger than tornado alley in Oklahoma and Kansas.
The county in Washington state with the highest coastal flood danger is not on the ocean, but it does have a tidal river.
The calculations are performed in an index that determines how often catastrophes occur, how many people and how much property are at risk, how socially susceptible the community is, and how effectively a region can recover. This defines its danger, which assesses the severity of the ensuing devastation.
Los Angeles is a potential target because of its crowded metropolitan surroundings. Along with Los Angeles, three counties in the New York City region — Bronx, New York County (Manhattan), and Kings County (Brooklyn) — are among FEMA's top ten riskiest locations, as are Miami, Philadelphia, Dallas, St. Louis, and Riverside and San Bernardino counties in California.
According to FEMA, Loudoun County, a Washington, D.C. suburb, has the lowest risk of any county. Along with suburban Boston, Long Island, suburban Detroit, and Pittsburgh, three additional Washington suburban counties are among the lowest risks for bigger counties.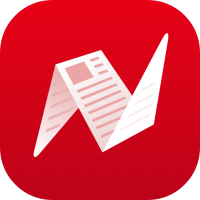 This is original content from NewsBreak's Creator Program. Join today to publish and share your own content.