When it comes to healthcare it is always better to reduce risks, especially long-term complications. Doctors refer to this medical philosophy as preventative healthcare. And in this article, we will take a narrow yet holistic overview of how preventative healthcare can help you reduce your risk of developing long-term Covid side effects.
It is simple and it does not involve garlic. Just get fully vaccinated. According to recent research of breakthrough COVID-19 infections, fully vaccinated individuals are half as likely to have long-term COVID-19 symptoms.
Some teenagers are unable to return to their favorite sports. Others are unable to complete a school day — or even go up a flight of stairs. Others feel "off," as well as nervous and sad.
Who's to blame? Long COVID is an enigmatic syndrome that may persist for weeks or months following infection with the COVID-19 virus. While the majority of media attention has been focused on lengthy COVID in adults, the disease is also affecting children.
Michael Neely, MD, MSc, FCP, Chief of the Division of Infectious Diseases at Children's Hospital Los Angeles, adds, "We see it in healthy children, healthy adolescents." "It goes largely unnoticed. Even though their initial sickness was minor, we believe a substantial proportion of youngsters are suffering from long-term effects of their COVID infections."
It's worth noting that multisystem inflammatory syndrome in children (MIS-C), a rare inflammatory disease that strikes certain children four to eight weeks after infection with COVID-19, is only one of the ways COVID-19 may have long-term consequences. MIS-C has its own clinic at Children's Hospital of Los Angeles. The additional long-term effects of COVID-19 infection are dealt with at CHLA's Long COVID Recovery Care.
While most individuals with COVID-19 recover within weeks of being sick, some persons with the virus have long-term health issues weeks or months after becoming infected, a condition known as "long-COVID" or "long-haul COVID." The effects may vary from brain fog, tiredness, and chronic loss of taste or smell to a "pins-and-needles feeling" sensation and the development of autoimmune diseases, according to the US Centers for Disease Control and Prevention.
The CDC and scientists from across the globe have been trying to figure out why COVID-19 infection may have such a long-term effect on certain individuals — and who is most at risk.
The new results were published in The Lancet Infectious Diseases on September 1 and comprised self-reported data from individuals in the United Kingdom between December 8, 2020, and July 4, 2021. Researchers from the United Kingdom and the United States examined the breakthrough cases, which are reports of a vaccinated individual becoming sick with the coronavirus.
"We found that the odds of having symptoms for 28 days or more after post-vaccination infection were approximately halved by having two vaccine doses," researchers stated in the study. "This result suggests that the risk of long COVID is reduced in individuals who have received double vaccination when additionally considering the already documented reduced risk of infection overall."
The researchers looked at data from over 1.2 million individuals who used a mobile app called the COVID Symptom Study to report any symptoms. It contained reports from individuals who had received vaccinations produced by Pfizer-BioNTech, Moderna, or AstraZeneca, as well as a control group of people who had not been vaccinated.
0.5 percent — or 6,030 — of the 1,240,009 individuals in the trial who reported getting the first dosage tested positive for breakthrough COVID-19 infections. Only 0.2 percent (or 2,370) of the 971,504 individuals who reported getting a second dose of the vaccination subsequently tested positive for COVID-19.
According to the research, certain groups were more susceptible to a breakthrough viral infection than others. The chances of getting COVID-19 after the first dosage were greater among "frail, older adults and in those living in more deprived areas," as well as obese people.
In addition to being less likely to develop long-COVID, fully vaccinated persons were also less likely than unvaccinated people to have more than five symptoms in the first week of sickness and to be hospitalized, according to the study.
Across all age categories, COVID-19 symptoms were more frequent in the unvaccinated individuals.
COVID-19 infections have been on the rise in the United States this summer, thanks to the extremely infectious delta version. According to the CDC, existing vaccinations, including those for the delta strain, are still extremely effective in avoiding serious illness and death.
However, the CDC advised that fully vaccinated persons wear masks inside once again in late July, citing new evidence indicating that the delta variation is more infectious and may lead to greater transmissibility when compared to other variants, even in fully vaccinated people.
Experts believe breakthrough infections may represent a mix of fading protection from individuals who were vaccinated eight months ago and fewer community mitigation efforts to halt the spread, in addition to the now-dominant delta strain.
US health authorities have revealed plans to provide COVID-19 booster injections to all Americans to enhance their protection, pending clearance from the US Food and Drug Administration and the Centers for Disease Control and Prevention.
While there is still much to understand about the quickly changing virus and long-term COVID-19 circumstances, the CDC advises that being vaccinated as soon as possible is the best approach to avoid infection.
Sources
Antonelli, M., Penfold, R. S., Merino, J., Sudre, C. H., Molteni, E., Berry, S., Canas, L. S., Graham, M. S., Klaser, K., Modat, M., Murray, B., Kerfoot, E., Chen, L., Deng, J., ÖSterdahl, M. F., Cheetham, N. J., Drew, D. A., Nguyen, L. H., Pujol, J. C., . . . Steves, C. J. (2021). Risk factors and disease profile of post-vaccination SARS-CoV-2 infection in UK users of the COVID Symptom Study app: a prospective, community-based, nested, case-control study. The Lancet Infectious Diseases. Published. https://doi.org/10.1016/s1473-3099(21)00460-6
Coronavirus Disease 2019 (COVID-19). (2020, February 11). Centers for Disease Control and Prevention. https://www.cdc.gov/coronavirus/2019-ncov/variants/delta-variant.html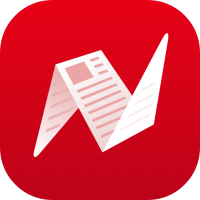 This is original content from NewsBreak's Creator Program. Join today to publish and share your own content.