According to authorities, a deadly coronavirus variant newly identified as a "variant of interest" was discovered in 167 individuals in Los Angeles County during the summer. It's called the Mu variant.
The World Health Organization classified a coronavirus variation known as "Mu" or "B.1.621" as a "variant of interest" earlier this week, and it will be watched by the global health agency as instances continue to appear throughout the globe. It is the WHO's sixth variant of interest that is presently being monitored.
It's unknown how effective the vaccinations will be against this strain. According to the WHO, "the Mu variant has a constellation of mutations that indicate potential properties of immune escape," prompting worries that it may be more resistant to coronavirus vaccinations than other variants. "However, more research is needed to confirm this," it said.
According to tests conducted between June 19 and August 21, the Mu variant was mainly identified in July, according to the Department of Public Health.
Mu, named after the Greek alphabet's 12th letter, was designated a "variant of interest" by the World Health Organization on Aug. 30 and was originally discovered in Colombia in January, according to the department. Mu, also known as B.1.621, has been detected in 39 countries since its discovery.
Mu, on the other hand, has not been designated as a variation of interest by the US Centers for Disease Control and Prevention.
Variants of interest aren't thought to be as dangerous as so-called "variants of concern," which include Delta. Delta is currently thought to account for more than 99 percent of all variations circulating in the US. At the start of the summer, the Delta strain surpassed Alpha as the most prevalent strain in the country.
Mu is essential to watch, according to Dr. Anthony Fauci, President Biden's top medical adviser for the pandemic, despite the fact that it is seldom seen in the United States.
Mu is distinct from the C.1.2 variety, which was recently discovered in South Africa. C.1.2.
Lambda, another variation, has lately gained attention when the World Health Organization designated it as a variant of interest in June. Lambda, which was originally discovered in Peru in December, is worth keeping an eye on, according to some experts, since it has spread across South America.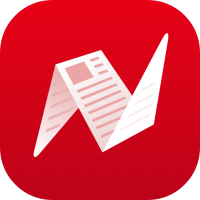 This is original content from NewsBreak's Creator Program. Join today to publish and share your own content.