"It is an urban jungle of concrete infested with broken glass and jagged metal. If my kids ever found themselves there, I'd be scared they might lose a limb," shares Daisy Sanchez a local resident close to the infamous MacArthur Park. I had read this story in the Los Angeles Times, so I knew that MacArthur Park was a dangerous place. But on my way to the courthouse, I drove past the park on Wilshire Boulevard, and I saw how it looked. 
 On the surface, MacArthur Park looks like any other park in Los Angeles. There is a playground, basketball courts, picnic tables, benches. But when you look closer you discover the broken bottles, sketchy-looking drug dealers, and harmful disease-ridden needles everywhere.
For more than a decade, the city has been trying to fix MacArthur Park by removing its homeless population and replacing it with retail and tourist facilities. Some say the plan is racist; others contend that it's simply misguided.
The neighborhood surrounding MacArthur Park is known for its gang activity. On any given night, the park's homeless population will outnumber the park rangers by a ratio of at least three to one.
The region around MacArthur Park, one of Los Angeles' poorest neighborhoods, has a high crime rate. Considered MS-13 territory, many of the area's poorest residents, particularly those doing illegal activities in the park, are compelled to pay a "tax" to the gang in return for being left alone. Multiple assaults on workers in the park resulted in heightened police presence and widespread media coverage in 2021.
Maria Torres soon found that no one turned down her street by mistake when she moved to her condo near MacArthur Park.
Some came to purchase crack cocaine or to look for members of other gangs. A gang in her area set fire to an apartment building three doors down from Maria in 1993. There were two pregnant mothers and seven children who perished.
"You did two things then: you went to work and you came home," she said. "You didn't go out because it was too risky. There were many gangs and shootings."
Maria is now standing on the balcony of her Burlington Avenue apartment, gazing out over her changing neighborhood. Construction workers hammer nails into wooden beams next door as they repair a Victorian duplex. Across the street, electricians are installing lights at a building with a "apartment for rent" sign. A young Korean couple dressed in classic 1970s attire peeks inside.
In the early 1980s, a Los Angeles Times investigation found that MacArthur Park was "the most dangerous public space in Los Angeles."
Westlake, one of the most densely inhabited neighborhoods in the country, with more than 100,000 people packed into almost three square miles, was long seen as a cautionary tale for Los Angeles, a world ruled by street gangs. It served as the first port of call for immigrants from Mexico and Central America, where Spanish was more widely spoken than English.
Outsiders still have that impression — Netflix filmed most of the recent Will Smith film "Bright," which takes place in a futuristic Los Angeles full of gang-banging orcs and humans, in the area.
On the ground, though, the reality is very different. As young artists and professionals have moved here, chic apartments, fancy nightclubs, restaurants, and theaters have sprung up throughout the neighborhood. MacArthur Park's demographics have changed gradually but consistently. According to the American Community Survey, the Asian population increased while the Latino population decreased from 74 percent to 68 percent between 1990 and 2015.
Though the neighborhood remains mainly Latino, some longstanding residents are concerned about the future — and whether they will have a place in it — if the expensive growth continues.
In an area where the majority of people are renters, the average rent for a studio has risen from $1,782 to $2,600 in the past seven years. Developers are also coming in, and one of the proposed developments stands out above the others.
But even as MacArthur Park has been the scene of an appalling number of murders over the years, there are those who still gather there as if nothing has changed.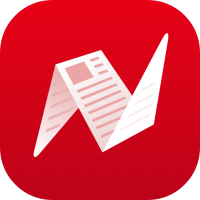 This is original content from NewsBreak's Creator Program. Join today to publish and share your own content.