Another rich person's limo driver causing problems at LAX? After traffic was briefly redirected at Terminal 5 of the Los Angeles International Airport on Friday morning, travelers were advised to bring their patience. A strange car caused a security worry, according to officials.
It all started with a strict warning on the LAX Twitter page sharing that due to police action, traffic in the Central Terminal Area is being redirected. They also advised passengers traveling to the airport, to kindly be early as a visit to the airport may require additional time and pay attention to traffic officials' instructions.
Passengers were urged to be "patient while LAX resumes regular operations" after traffic was restored at 7 a.m. Some passengers forewent rideshares in the hopes of making their flight on time.
A passenger on his way to New York told reporters that he observed a suspicious "very long limo" being emptied out and a tow vehicle waiting to haul it away. Other travelers mentioned a possible bomb scare.
Everyone was waiting in line to check in or, in the case of New York, to receive their boarding passes. As a result, everything is behind schedule.
It was subsequently discovered that a limo driver had parked his car illegally in the terminal area while on his way to pick up clients. Officials claimed he was issued a ticket as a result of the tumultuous event.
The airport later tweeted that at LAX, the all-clear was granted after a suspicious car raised security concerns. The traffic rerouting has come to an end. They advised travelers to please bear with them while LAX reverts to regular operations.
It's going to be a hectic weekend at LAX, with parking lots already near capacity. Make sure to prepare ahead of time by checking parking garage availability and travel times to and from the Central Terminal Area.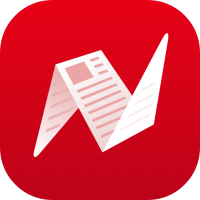 This is original content from NewsBreak's Creator Program. Join today to publish and share your own content.