Will a guaranteed income plan fix Los Angeles? The Los Angeles County Board of Supervisors overwhelmingly authorized a three-year pilot program on Tuesday that would give $1,204 per month to 150 county residents aged 18 to 24.
The funds would be distributed to children moving out of foster care or probation who are presently receiving general relief benefits and participating in the TAYportunity Program run by the Department of Public Social Services.
The scheme would include $1,000 in income and $204 in CalFresh benefits each month, as envisioned by Supervisors Hilda Solis and Janice Hahn, who co-authored the motion, but would not alter the $221 in monthly general relief payments that these young people depend on now.
According to the motion, youth who receive these county payments, who are mainly male and Black or Latino, do not qualify for any additional federal or state financial aid and face especially difficult difficulties in becoming self-sufficient. A third of the population is homeless and without a support system.
A guaranteed income is intended to allow people to save for higher-paying employment by allowing them to invest in education or training. Supportive services, such as job placement help, would be included in the trial program.
A study from the Department of Public Social Services detailed a road map and the advantages of conducting guaranteed income demonstration projects.
Within 45 days, the board ordered the DPSS director to present a strategy to the board. The county will also look for a research institution to collaborate with in order to help create and/or analyze the pilot program's potential effectiveness.
According to Kuehl, a basic income is not intended to replace or discourage labor, but rather to encourage it. Individuals who get basic income are more likely to find full-time work than those who do not receive payments.
The decision comes almost two months after supervisors approved plans for a trial guaranteed income scheme and ordered staff to report on its execution.
In a meeting in May, the supervisors proclaimed that poverty and economic opportunity are public health problems and urged for a fresh approach to closing the wealth gap.
During that May meeting, Barger advocated for a greater focus on foster kids, while the earlier motion proposed that the initial pilot participants be women living at or below the poverty line who had been released from prison in the previous seven years.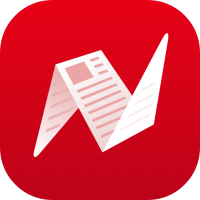 This is original content from NewsBreak's Creator Program. Join today to publish and share your own content.