The goal of SkidRow Fashion Week is to help those in Los Angeles transition out of homelessness by showing off one T-shirt at a time. They are, or they aspire to be, the creators of something new where they create jobs for homeless individuals to make designer streetwear.
The main feature of SkidRow Fashion Week is taking place at a tiny Los Angeles print shop on Main Street.
A few freelancers from Skid Row in nearby Downtown Los Angeles screen-print custom slogans, crosses, Black cherubs, and other motifs that are evocative of the shoes, clothing, and accessories designed by Yeezy, Fiorucci, and Sister Corita Kent.
The names and faces of Sandra and Red, two of the people present during the last L.A. shop visit, were used to paint a mural outside the store. This was done because of the efforts of local community council member Blassingame.
Since the 1800s, a small community of homeless citizens has settled on Skid Row near a Southern Pacific Railroad passenger stop.
While homelessness was on the rise, Venice Boardwalk encampments and other public sites saw an upsurge, as well as much discord about how to handle the crisis. Newsom has set aside $4.8B to aid the cause over the next two years.
Steve Aoki, Drake, and FourTwoFour have all collaborated with Sabastian in the fashion business. He's known for his outlandish pranks, such as in 2019 when he orchestrated a Gucci bonfire to protest the fashion brand's infamous blackface-inspired turtleneck sweater.
As a result of significant public outcry, Gucci issued an apology, removed the item from shops, and greatly increased its diversity and inclusion efforts.
On the internet, the brand may be discovered with all the celebrity power behind them. But to be honest, Skid Row has had a lot of media attention recently and it just seems to be making the situation worse as money is being spent without much consideration.
Once SkidRow Fashion Week secured funding to grow as well as formalize their give-back component, which they aim to raise to 10%, the next step is to find investors so the company can expand.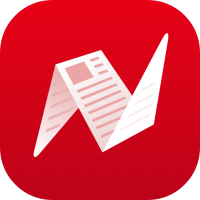 This is original content from NewsBreak's Creator Program. Join today to publish and share your own content.