Maybe Donald Trump was right all along. $600 is simply not enough. Not enough for America, and NOT enough for Angelenos. The numbers just don't add up. I mean, maybe in a state like Mississippi or Arkansas, but most definitely not in California. And most certainly not in Los Angeles. As one mom puts it: "It doesn't even cover my child's dental costs."
Last Monday, California Governor Gavin Newsom signed a state budget agreement that includes the following advantages. Millions of Californians earning between $30,000 and $75,000 a year will get an extra $600 payment later this fall, among other things. The payments are anticipated to arrive in early September, as we said in a previous article. They're also a continuation of California's stimulus program, which has already sent $600 stimulus cheques to low-income people.
Mainstream media talks about it like it is this amazing achievement, but is it really?
Families with children will be eligible for an extra $500 in addition to the $600 already mentioned. So if you have children, then you're special all of the sudden. What about families taking care of the sick elderly parents or even the Angeleno classic: "My Chihuahua is like my child." 
Residents in California who received $600 as part of a previous round of stimulus payments, however, will not be eligible for this current $600 payment.
According to Newsom's administration, almost two-thirds of California citizens are eligible for the new $600 stimulus payment.
Mainstream media will tell you that California currently has the most generous renter aid program of any state in the country. There is a total of $5.2 billion set aside to assist low-income tenants and landlords. The assistance is meant to pay the whole amount of overdue rent owed. Not only that but there's also the possibility of future rent for many months.
A further $2 billion is included in the California stimulus package for past-due water and electricity bills. But looking at how expensive L.A. has become, how does this stack up with rent prices?
According to Unit List statistics, the typical rent for a vacant apartment in Los Angeles is around $1,717 and is on the rise. Other data sources also indicate a steady rise since the beginning of the year, which experts explain to employment growth and a resurgence of interest in city living as the epidemic fades and the economy reopens.
Legislative members and the governor were unable to agree on an annual budget this year, but they were able to avoid a pay cut by approving a "preliminary budget" on June 14th. While this may irritate people who demand more from their representatives, many discussions on important budget issues have concluded, leaving just a few loose ends to be resolved this month.
I leave you with one question. Is $600 really enough for you to maintain your lifestyle in Los Angeles?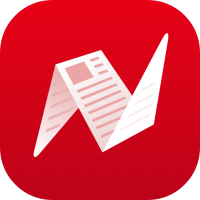 This is original content from NewsBreak's Creator Program. Join today to publish and share your own content.