For Los Angeles newbies like myself, it is so easy to make a couple of 'bad turns' in search of that perfect tofu restaurant. Here are some blocks in Los Angeles I found out the hard way to avoid like the plague if you know what's good for you.
If you recently watched the Netflix special on Elisa Lam, you'll notice that the program focused almost entirely on Skid Row rather than Elisa.
Me checking out if Skid row really is that bad.Photo by author
The program made it seem as though it were the most filthy area in America. I thought it couldn't be that bad. But what is Skid Row really like?
I mean, how bad could it really be? I decided to check it out myself.
Uhm, long story short: It's absolutely atrocious and it feels like a zombie armageddon once the sun goes down.
My story started when I was shopping near the wholesale flower market when I came across this mentally ill homeless guy chewing and then spitting and smearing what seemed to be human excrement over seven vehicles. It looked like feces, but it might have been a brownie.
The worst thing: A DTLA bike passed by did nothing and was too lazy to contact the LAPD. The homeless man got into a fight with someone before he got to my car, which was fortunate.
I told a friend the story and he wasn't surprised. He told me to stay out of this area completely:
The most dangerous part of Skid Row.Google Maps / Edit by author
Skid Row has had a 59 percent rise in violence since 2010. In 2019, 13,122 crimes were recorded, with 2,698 being assaults, 2,453 being thefts, and 1,350 being vehicle break-ins. This area, which is located in downtown Los Angeles, has a population of 7,245 individuals, with approximately 2,500 of them being homeless. Is skid row in Los Angeles, however, really dangerous?
Another reason I'll stay far away.Google Reviews / Screenshot by author
The police officers in this area are just as persistent as the heroin and meth dealers. Panhandlers and pickpockets are likely to be present on public transportation, so keep your wallet and cash nearby. This area has already been identified as a hotspot for drug addiction, prostitution, and stolen items. San Pedro Street is a hotspot for illegal activity.
Cycling or walking in this area is only officially recommended before 6 PM, but I would not even do that. After 6 PM, Skid row is not the place for pedestrians, and the street gangs begin their operations. At all times, women traveling should be accompanied. So yet, no hotel has received any positive reviews.
After checking it out myself. I would never go back again.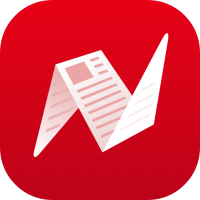 This is original content from NewsBreak's Creator Program. Join today to publish and share your own content.