A homeopathic doctor in California has become the first individual in the United States to face federal prosecution for falsifying coronavirus vaccination cards and fraudulent COVID-19 immunizations.
According to a news release from the Department of Justice, Juli A. Mazi, 41, of Napa, was detained on Wednesday and charged with one count of wire fraud and one count of false statements relating to health care issues.
"This defendant is accused of defrauding and endangering the public by playing on people's concerns and disseminating disinformation regarding FDA-approved vaccines, as well as selling bogus cures that threaten people's lives. Worse, the defendant reportedly produced fake COVID-19 vaccination cards and directed her clients to fraudulently indicate that they had received a vaccine, enabling them to evade attempts to stop the illness from spreading," Lisa O. Monaco, Deputy Attorney General, said.
Mazi's alleged scam was initially brought to the attention of authorities in April when a caller to the Department of Health and Human Services' Office of Inspector General's hotline. The doctor had sold family members vaccination pellets that "contained the COVID-19 virus and would create an antibody response in the immune system," according to the DOJ.
Mazi allegedly provided COVID-19 immunization record cards, which fraudulently claimed that the Moderna vaccine had been given, along with the pellets. Customers were reportedly told to fraudulently indicate on their cards that they had got the Moderna vaccination on the day they ate the pellets.
Mazi extended her pre-existing vaccination program during the pandemic, promising consumers that the pellets would offer "lifelong immunity to COVID-19" according to the affidavit.
She is also accused of encouraging consumers to buy the pellets by saying that FDA-approved vaccinations include "toxic ingredients," and that toddlers may take the pellets since the "dose is actually the same for babies."
Mazi reportedly instructed clients on how to fabricate vaccination cards with particular Moderna vaccine batch numbers and how to choose phony dates of inoculation to avoid suspicion as part of the scam.
The accusations come months after the FBI cautioned that faking vaccination cards may result in severe consequences, stressing that it is a federal crime.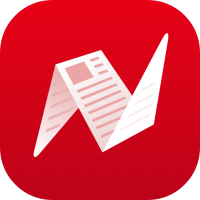 This is original content from NewsBreak's Creator Program. Join today to publish and share your own content.