The Board of Supervisors of Los Angeles County agreed Tuesday to draft an apology for the region's past mistreatment of Native Americans.
Hilda Solis, the supervisor, said that healing required speaking the truth.
"Many government entities, including actions, sanctioned or directly carried out by Los Angeles County, perpetrated violence, exploitation, and dispossession against the First Peoples of this land," she said in a statement. "Local tribes owned 100% of this area prior to the building of the San Gabriel Mission. They currently own 0 percent of it. This did not occur by chance."
As a consequence of prejudice, the Gabrieleno Tongva, Fernandeno Tataviam, Ventureno Chumash, San Manuel Band of Mission Indians, Kizh, and other nearby tribes suffer disproportionate health and economic costs.
According to a resolution presented Friday by City Councilman Mitch O'Farrell, Los Angeles should officially apologize to its Indigenous people for decades of brutality and abuse.
The proposal, which was supported by Councilwoman Marqueece Harris-Dawson, asks the city's Civil and Human Rights Department to provide a report on how the official apology should be given.
In a statement, O'Farrell, a member of the Wyandotte Nation in Oklahoma, stated, "The motion I introduced today is bold, and for good reason." "The City of Los Angeles has never formally apologized for the way it treated the Indigenous Native American communities who first inhabited this land."
The motion also asks the city to report on its Civic Memory Working Group's progress, which was formed by Los Angeles Mayor Eric Garcetti's office to assist create methods to better properly represent the city's history, as well as the city's implementation of parts of Assembly Bill 52.
When conducting initiatives that harm Native American tribes' cultural heritage, authorities must engage with them, according to the law, which was passed by the California Legislature in 2014.
The motion's co-author, Supervisor Janice Hahn, said that an apology would just be the first step.
"The crimes and horrors perpetrated against Native Americans in Los Angeles County, California, and throughout the country constitute a "black stain" on our country's history, according to Hahn. "An apology is the very least we can do, but it is a necessary first step toward healing the wounds of the past."
The board also requested a report on continuing efforts to identify county policies, processes, and practices that have affected Native Americans in California.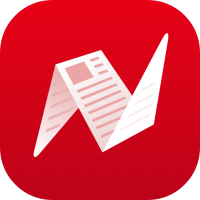 This is original content from NewsBreak's Creator Program. Join today to publish and share your own content.