According to education administrators and friends of the student, Minnesota's biggest school system will spend $300,000 to resolve a discrimination complaint from a transgender student who was denied access to the boys' locker space.
The Anoka-Hennepin School District has decided to implement some administrative reforms, including a provision for all students to use all services in accordance with their gender identification, as well as a complaint process and no retaliation. Members of the school board, teachers, and students will receive training on the policies.
And according to the American Civil Liberties Union (ACLU) of Minnesota, Nick — who requested anonymity due to safety concerns — came out as transgender in 2015, just before beginning his freshman year at Coon Rapids High School.
According to the complaint, this resulted in intimidation and assaults against the student and his relatives. The student attended the high school for two years before deciding to change school systems with his dad. In the year 2019, a lawsuit was lodged.
According to the ACLU-MN and Gender Justice, the Minnesota Court of Appeals found that segregating "transgender students from their peers in locker room facilities" is a breach of the state constitution and the Minnesota Civil Rights Act.
According to his lawyers, the student swam for Coon Rapids High School in 2015–16 and spent part of the season in the boys' locker room. The school board intervened in February, warning the boy that if he proceeded to use the locker space, he would be suspended.
In a release, the district said the state Court of Appeals clarified the situation by upholding a district court ruling that held the case alive.
In a simulated press conference with his bearded client Tuesday, ACLU staff lawyer David McKinney said the swim team member used the boys' dressing room "for months, without any complaints or any problems."
"Then the school board got involved" in 2016, McKinney added, and "prohibited Nick from using the boys' locker room, and said he would be disciplined if he did," assigning the teen to a "segregated room."
The prosecutor said that "this degrading treatment singled Nick out, segregated him from his classmates," and made him feel "unwelcome and alone."
"He began to be bullied and threatened, causing him severe emotional distress," McKinney said, citing court records that show he was also hospitalized.
Nick filed a lawsuit against the Anoka-Hennepin School District, and according to McKinney, "the school board finally agreed to settle the case."
According to the prosecutor, in addition to a payout worth "over $300,000," the district committed to "numerous important policy reforms" to ensure that future trans children could not go through the same ordeal.
Both legal problems have been settled, according to the district.
Nick described the legal challenge as a "difficult experience" in which he spent a lot of time reliving some painful and humiliating moments.
"My goal was not just to improve my own situation, but to make a difference, and hopefully make things better for the next generation of students," he said in the Zoom call.
"I put myself out there a lot, but I know that just being here — standing up and being visible — can make a difference. He urged other students to "speak up," adding, "We can all do it."
"Every child—should have been given the opportunity to get an education free of discrimination," McKinney said of his client.
"Schools should be a place where every child feels safe and valued for who they are," says the author. He believes it should be an environment where kids are able to be themselves.
Gender Justice supported the case as well. Megan Peterson, the nonprofit's executive director, explained, discrimination against transgender students is not only hurtful and wrong, but it is also costly.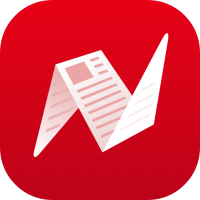 Photos by ACLU