A recent economic report points to a distressing rise in homelessness in the state of California and in Los Angeles County in particular.
The "City of Angels" is the fourth most homeless city on the planet. Out of the 4 million residents in Los Angeles, reportedly 58,000 do not have a shelter over their heads.
There are 54 blocks of downtown Los Angeles that are packed with sheds and improvised shelters where a majority of the homeless urban population sleeps at night. Most frequently, this field is referred to as "skid row".
The extreme homelessness rate in Los Angeles has reportedly increased by 75% in the past 6 years. Many various attempts have been made to solve this rapidly growing crisis, such as the establishment of homeless shelters and confinement policies.
This week, the non-profit group Economic Roundtable published its new report, "Locked Out," which utilizes statistics from the 2008 financial crisis to estimate how badly the homeless population will be impacted by the pandemic-induced economic downturn.
"It looks like the impacts could be twice as bad as they were in 2008," explained Dan Flaming, head of the Economic Roundtable. "This recession is particularly bad because it's hitting vulnerable workers harder than the last recession."
The projected jump in persistent homelessness, which applies to persons living on the street for long periods of time, is most disturbing.
"Our unhappy forecast is that it could go up by 86%," Mr. Flaming reportedly warned on Eyewitness News. "That would be catastrophic for us," he continued.
How does LA compare to Mumbai?
Mumbai, India, with 60,000 homeless people, is currently the third most homeless city on the planet, with an overwhelming amount of them being children. Between the years 2001 and 2011, the homeless population in India as a whole grew 20 percent. Just to put that number in perspective, the new report predicted LA's homeless will grow by more than 84% in four years. That is a shocking 4 times higher growth rate in 4 years.
While the homeless population, identified as people living without a rooftop shelter in Mumbai, is about 60,000, the city has an even greater problem with the vast population of poor people. The number of people living in the slums of Mumbai is about 12 million.
An approximate 37,059 children are walking through the dangerous streets of Mumbai, as per the Tata Institute of Social Sciences (TISS).
How does LA compare to New York?
New York, home to 8.5 million residents, is the second most homeless city in the country, with 74,000 homeless people. Life costs are costly in New York, making it very difficult for individuals to find affordable accommodation in the city.
Mental disabilities or other significant health issues concern a substantial percentage of individuals who work on the streets. The homeless population in New York City is somewhat disproportionate, according to the Alliance for the Homeless. Around 58 percent of homeless shelter tenants in New York City are African-American, 31% are Hispanic, 7% are caucasian, less than 1% are Asian-American, and 3% are of an undisclosed ethnicity.
What is the city doing to combat homelessness?
According to the mayor's office, Los Angeles is working forward to bring an end to the moral and humanitarian crises of our day. Angelenos know and accept the homelessness, but the City and County of L.A. will not be fixed immediately. They work more closely together than ever to bring housing, healing and hope to unsheltered Angelenos inside.
The mayor's office says that today, the city is investing unparalleled money to create thousands of units of affordable housing, extend bridge housing to help Angelenos move from the highways, and recruit an army of social staff, thanks to two ballot initiatives (Measure H and Proposition HHH) supported by a vast majority of residents, and millions of dollars in additional state funds.
That is all good and well, but none of it seems to work. In fact, if the projections become reality, the city is on its way down in a major downward spiral.
The Covid Vaccine Adds a New Layer of Complexity to the Homelessness Situation
According to the LA Times, a list of almost 900 homeless persons they chose to vaccinate was culled by physicians and nurses. Their outreach staff wandered the streets of skid row promoting the two-shot redemption ideology of Moderna.
And they searched out individuals in the major facilities of the city to make sure they get vaccinated.
The aim was to give a safety net to one of the most marginalized and hard-to-reach communities in Los Angeles. Yet there are barriers to the initiative to vaccinate the homeless people and the skid row culture, which is just getting warmed up.
For the homeless people, only 400 to 500 doses are sent out each week and the city seeks to be proactive about whether to better distribute them. Shelters have become a nexus with infections, and outreach staff has worked to locate the most vulnerable persons along with care professionals. They have also concentrated on camps that have undergone numerous virus spreads.
The problem is two-fold: getting a very vulnerable Moderna vaccine to places that are impossible to access and dealing with people who have had poor encounters with outreach staff and authorities, and thus have government skepticism. Robin Petering, a social worker, homeless activist, and consultant who frequently works in Los Angeles for homeless people, said that alongside other programs such as welfare, housing assistance, and food delivery, it is wise to give out the vaccine.
Doctors and outreach staff talked longingly of the single-shot vaccine from Johnson & Johnson, which should be accepted by the U.S. FDA soon. This would be much easier when dealing with the homeless population.
The city that lost its soul due to homelessness
Time is running out to transform the city. Los Angeles is slowly but surely losing its heartbeat due to bad policy. Skid Row is getting out of control. It is ruining the city.
If the city does not change fast, the city will have more homeless people than any other third-world city on the planet. Let's share these facts with everyone because it is simple if this does not get fixed our children will be left to deal with the problems we caused.
Follow me to see more local LA articles like this.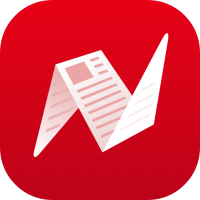 ...