Credit: Kennedy News & Media
Have you ever been drunk at a party, hearing "I've Had the Time of My Life" from the movie 'Dirty Dancing' and thought it's your time to test the man of your life? Perhaps the golden standard for a perfect boyfriend? Well, now you don't have to because professional dancer Millie, 25, and her 6-foot-1 boyfriend Conner did exactly that and it turned out to be the video that had the world on the tips of their seats after she snapped her neck.
"It all just went so quickly," Millie told Kennedy News.
The conundrum started when Millie's 19-year-old sister, Rosie, decided to challenge big sis to see who could pull off the Dirty Dancing head lift the best.
The dance move was made famous by its use in the 1987 classic movie Dirty Dancing where Patrick Swayze lifts Jennifer Gray on the song "Time of My Life."
After a couple of drinks, Rosie went first. Millie thought it was a rather frail attempt and decided to step to the stage to teach little sis a lesson she wouldn't forget — and believe me Rosie wouldn't.
"The Dance Pod" podcast host had everything was planned to perfection — Rosie recorded Millie and Conner got ready to give his girlfriend wings. Millie decided to take build momentum as she took 6 leaps for the jump running as the alcohol swimmingly pumped through her veins.
Connor seemingly had a firm grip as the part-time dancer elegantly lifted one leg before the other, using Connor's face to support her, Connor seems to have gotten slightly of balance when Millie's second leg went up. Millie's momentum, pulled her out of Conner's arms as she scorpioned behind his back.
"I kept trying to lift my legs higher and then they got above my head. It went from fine to not fine within like 0.3 seconds. I didn't have time to [realize] I was falling until I hit the floor," Millie later told Kennedy News.
The fall had seemingly snapped her neck and had everyone at the get-together really worried.
Being a dance professional, she immediately rolled onto her side and checked that she could move her fingers and toes. She said she knew she had a bad landing and she was squirming with pain. 
"All my family ran around me and my mum was holding my head," she continued.
She thought she had broken all the ribs on her left side because breathing was incredibly agonizing. She managed to get back on her feet and burst out in laughter.
"I found it funny because when I'm in a lot of pain I end up laughing instead," she said.
Thereafter, when Millie realized Rosie was filming the whole thing, she had only one thing on her mind, and it's not what you think — she wanted to know if she nailed the dance move. After seeing the footage, she emphatically said: "Yes, we got to the top of it!"
A few minutes later the pain got so bad that they decided to call an ambulance to attend to her injuries. When the ambulance finally arrived at the hospital, Millie said that she "could hear all the doctors walking around asking each other if they'd seen the video."
Doctors could not believe that Millie was able to walk to the ambulance after seeing the viral footage frame by frame. Some of them even came up to her bed and said: "I don't know how you've walked yourself to the ambulance." Some of the medical personnel believed she could have easily died or gotten paralyzed if Millie moved into a slightly different position.
A hospital CT scan verified, remarkably, that Millie had survived with some minor bruises, and she was able to return to work soon thereafter.
After realizing that she made it and hearing what the doctors had to say, Millie said:
"I know I'm so lucky. It could have been so much worse. I could have snapped my neck or done damage to my spine. I could have died."
She continued: "I didn't have my professional cap on. We'd had a few drinks; but I think having some in my system perhaps helped my fall because I was a little bit more relaxed."
"I thought we'd nailed it," recalled Millie when later thinking back of her bright moment in the sky and her not so bright moment when she tasted the grass.
Later that night, Millie uploaded the video to Instagram and hundreds of users were left puzzled by how she survived the crazy landing so unexpectedly without any significant injury from an 8.5ft drop.
Take a look at how it all went down:
Instagram viewers were equally bewildered over how she managed to surface from the performance without any serious injury.
"WOW!!!!!! So glad you are ok, that is so extreme," asserted one delighted commenter about the "Dirty Dance".
The video went absolutely viral on social media.
Another user commented: "Omg Millie, my toes [curled], my tummy flipped. I shut my eyes. Terrifying!"
Millie and Conner both fully recovered from the frightening moment — that is now absolutely viral. Nevertheless, the unexpected video reportedly flustered Millie's father so much that he swears to delete it from his phone.
Millie left us with some good advice saying she "wouldn't recommend trying it after a couple of drinks."
"Definitely try it in a swimming pool or something first."
The story has since been featured on viral social media pages such as Lad Bible as well as the New York Post and other major news platforms that had the world worried for at least a few seconds.
The couple's lives have since returned to normal, but once you have a video on the internet doing something as adventurous as this couple did — life will never be the same again. It's time to share your experiences. For all you 80s-lovers out there, have you and your partner ever perfected the head lift?
Follow me to keep you up to date with moments worth remembering.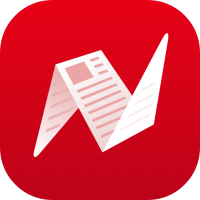 ...