Photo: Getty Images
Some of our favorite parks in California have gone up in flames recently. Some are on fire or endangered by new fires at this point, while others stay engulfed in smoke, and some are heavily burned and indefinitely closed. Meanwhile, sabotaging our mental wellbeing, COVID-19 has made indoor spaces vulnerable, deepening our wish to spend time in the great outdoors.
Although we hope for a swift turnaround in the suffering parks and nearby communities, I am here to share suggestions for secure and affordable outdoor escapes. These options might not be the most famous or popular parks, but it may be just the thing you need during these troublesome times. Tourists are also essential to the small businesses surrounding these parks, which have been eviscerated by the pandemic.
Let's take a look at some of the most underrated parks in California that needs your love to survive in 2021.
Redwood National and State Parks
Although Big Basin Redwood state park will forever remain a gem in our hearts, it is clear that it won't open up any time soon leaving us to look for an alternative that's just as gorgeous. Luckily for us, the Bay Area offers a plethora of other redwood attractions like Redwood Regional Park, Muir Woods, or even Armstrong Redwoods, but I recommend going a bit deeper into nature to truly immerse yourself. Are you ready for a journey to discover California's tallest redwood trees?
Visiting Redwood National & State Park is truly visiting five parks in one go. For me, the best thing is that there aren't a lot of people around. And you have it, less Covid means more fun! Hidden somewhere among the giant old redwood trees, are the tallest three trees in the world. The government keeps the exact location of these three trees a secret to protect them, but once you start wandering around, I'm pretty sure you can find them. Nearly one in two redwood trees on the planet lives in these woodlands making it an official World Heritage site well worth visiting. If you've ever wondered where most sections of Jurassic Park was filmed, think no further--you've found your happy place. Regional attractions include spectacular coastline, spurting rivers waterfalls, wandering elks, dandelion canyons, cozy little towns, and lots of amazing places to camp.
Please note that the following camps are closed according to the National Park Service:
Campgrounds:
Mill Creek Campground - closed for the winter
Visitor Centers:
Prairie Creek Visitor Center - closed temporarily
Crescent City Information Center - closed for the winter
Jedediah Smith Visitor Center - closed for the winter
Overlooks or Parking:
High Bluffs Overlook(parking and restrooms) - temporarily closed
Alder Camp Parking at Klamath Beach Road - temporarily closed
Klamath River Overlook (parking and restrooms) - temporarily closed
Flint Ridge Parking - temporarily closed
Flint Ridge Backcountry camp - temporarily closed
Mendocino Headlands State Park
Big Sur is still battling some fires closeby, but I have a lovely alternative for you: Mendocino Headlands State Park. Ok let's just get a couple of things straight, there is nothing more beautiful than cruising along the cliffs in Big Sur with its stunning oceanic views. Although officials are trying their best most of the Julia Pfeiffer Burns State Park park is closed because of the Dolan Fire resulting in worries about the safety of visitors. If you cannot wait to see the oceanic beauty before the park reopens, I suggest checking out the Mendocino Headlands.
Mendocino Headlands is made up of 347 acres of unexplored seaside bluffs and archipelagos bordering the town of Mendocino, Big River Beach, and Portuguese Beach. This former whaling village is the perfect place for long, uninterrupted walks on the beach. The Irish pub in the town has is an outdoor restaurant, they need your support right now. They cook some of the most astonishing meals anywhere in the surrounding area.
Lassen Volcanic National Park
Consider Lassen Volcanic National Park if Yosemite National Park is smoky or packed.
The air quality in Yosemite National Park is absolutely disgusting right now. Throughout the pandemic getting in was an absolute nightmare. Just ask the congressman who misused his power to demand the park to grant him a permit for his vehicle. And while Yosemite is obviously one of the top natural experiences in California, few people know that Lassen Volcanic National Park is similarly spectacular in several respects, with the added benefit of 4 categories of volcanoes, one of which you can even trek inside. I personally liked Lassen Park more than Yosemite even before the pandemic.
There are also funny names in the local landscapes, such as Bumpass Hell, a geothermal region with simmering pools and rippling steam clouds, and even a place called Devastated Area, where you can see the consequences of the eruption of Lassen peak in 1915. Climbing the mountain offers spectacular views of all the landscape and some unusual alpine plants, whereas hiking the quick loop around Manzanita Lake offers the best views of the summit itself. However, watch out for otters. Earlier in the summer, the lake was closed for fishing after a mother otter went into security mode and sending a tourist to the hospital.
Trinity Lake
Hume Lake Campground on Hume Lake is one of the most visited attractions in the Sequoia National Forest. The region provides recreational possibilities during the year, which include fishing, canoeing, camping, biking, snowmobiling, and skiing. I would consider visiting a hidden gem in Northern California called Trinity Lake. Most of the Northern California lakes are within the National Forest of Shata Trinity. Trinity Lake is a great place for fishing, hiking, boating, and camping. I found the people here to be and it's truly a stunning location often missed by tourists. Some key attractions in the area include Serene Trinity Lake, the roaring Trinity River, and the majestic Trinity Alps.
Conclusion
Although Covid-19 has caused a lot of damage in California, it's clear that it could not steal all the joy nature provides as we are blessed with many alternatives to mainstream parks and some of them are even more gorgeous than their counterparts.
I write, you follow and California will never be hollow.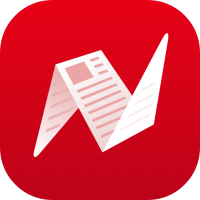 ...