Artwork: Getty Images, designed by Sefa Ozil
I'm going to be blunt. I'm disappointed. San Francisco is giving capitalism a bad name. The world is starting to use us as an example of a failed system. A city of extremes. It's like a game of cat and mouse. Winning or losing. Instead of being the free-thought capital of the world, it once was, it's becoming the city of boxes where we're molded to Big Tech's arrogant needs. You either fit into the box or you sleep under a box. Is our city's technocratic culture obstructing us from dreaming and prompting us to build other people's dreams? Is automation starting to divide our city even more?
The Rise and Fall of Innovation in the Silicon Valley
The Bay Area has always been endowed with a significant number of people who have come up with brilliant innovations. From denim jeans to the cable car. Silicon Valley is the pride of the startup community for a reason. Brilliant individuals have founded transformative enterprises and have made a great living in the process. Facebook and Twitter have given people the opportunity to express themselves against oppressive regimes. The inventors of cell phones have created billions of dollars from content and services, and Google has made the world's knowledge bank available to all.
But San Francisco's greatest accolade is the fact that after all of these geniuses got famous they could have lived anywhere on the planet — yet most of them decided to stay in the golden city.
San Francisco was a community that welcomed its misfits, embraced differences, and brewed creative thinking. From the time the first visionaries and bohemians appeared in the aftermath of the Gold Rush, the area has flourished from this golden way of thinking.
After speaking to many artists, musicians, and free-thinkers I'm sad to say that the risk of free thought has simply gotten too big. Free spirits live in a world of fear where a single month's free-thinking can get them evicted or even homeless.
Let's be honest, Silicon Valley is becoming monotonous. A few visionaries have figured out the method to market and scale startups. After that, it seems like every startup has fallen into this copy-paste idea of what a startup should do to succeed. The risk of ticking off VCs is just too high not to follow the formula — even entrepreneurs are scared to be creative.
We've all seen the recipe. It starts with a pre-seed fundraising round based on some incredible idea and before we wipe our eyes out we see yet another unicorn acquired by some giant — yet dull — tech company that loftily forgot about creativity and started automating yet another helpless person's job.
The post-dot-com influx of enterprises became the world's most prominent and influential companies, and the paradigm of Silicon Valley started to shift. In fact, Facebook and Google executives have started to advocate for a different front over time. At first, it was all about innovation and creativity and then it became about automation and stability. The city is losing its creativity by getting arrogantly obsessed with consumer data undervaluing innovation.
Many VCs leaving Silicon Valley are heading to states like Florida and Texas that don't really have a personal income tax. The tax cuts will definitely provide a fresh, urgent justification for some VCs to abandon California, especially if they are due to significant potential profits from a milestone year of initial public offerings. Some of these offerings include Airbnb and DoorDash's new stock market listings. California has the highest top marginal income tax rate in the country demanding a startling 13.3%, making it risky to be creative.
But yet nothing seems to be changing. It could be remarkably tough to eradicate the creativity-killing environment venture capital has caused in Silicon Valley. PitchBook evidence suggests that year after year, the Bay Area comfortably accounts for the greatest concentration of U.S. venture transactions — around one-fifth of all transactions. Indicated by the support, the conquest of the bay seems much more resilient. In 2019, 38% of all invested investment dollars went to Silicon Valley startups. That figure has touched up to 40% in 2020, considering the pandemic. And the proportion of entrepreneurs reporting their addresses as within the Bay Area has kept steady this year, according to Y Combinator.
Things seem to be getting worse by sliding down a tiresome search for stability, and the city's artists, musicians, and free-thinkers are victims of the system.
The Rising Fear of Homelessness
We don't even know how many homeless people live in our own city. If authorities don't even want to take a census supposedly because of Covid — but we all know it's really for mayor Breed's reputation — I don't even want to imagine how bad it has become after the pandemic. The last time the homeless were counted was in 2019 and it came out to be around 9,784 individuals, yet critics from organizations working on the ground every day estimated it to be more in the line of 20,000 people. How many homeless people are there even right now 30,000? 40,000? 50,000? It's madness.
I'm deeply saddened to see the uncertainty. If free-thinkers constantly live under the fear of becoming homeless, wouldn't it prompt them to fit the mold of the valley? Someone who was destined to be an orchestral musician now all of the sudden becomes a data analyst because of fear caused by a broken system.
Astonishingly, every 11,000th inhabitant of San Francisco is a billionaire while every 110th is homeless; the city has the highest ratio of billionaires per homeless individual in the world.
What can we do to once again inspire creativity in the city?
The big problem is the fear of becoming homeless. If we want innovation to prosper once again, the city and its support need to find solutions to bring down the risk by lowering the cost of affordable housing. The city needs to create and implement a plan that can keep up with the demand to bring down the market prices by at least another 35%.
Personal income tax needs to go down by at least 5-6% otherwise risks are just too high.
If you're in a position where you manage people, let the team know that you respect their views. It sounds straightforward, but workers get used to feeling like they are part of the pack and can often assume that just keeping up with their workload, fitting in, and not using creativity or innovation can be enough.
It's important to let workers know their uniqueness is valued by taking additional measures that encourage free thought. Made it clear that you see them as special, fascinating entities, and not only as your staff. Employees respond well to these interactions and their observations and suggestions will benefit everyone.
If you're a VC, let startups be curious, experiment, and find better ways to do things through innovation.
Final thoughts
There is certainly a debate worth having on what happens to San Francisco's culture after the valley has been eaten by technology. But the concept of replacing jobs with automation to produce billions for a few brilliant individuals will leave most of us without work is symbolic of the arrogance of Silicon Valley.
The Bay Area is known for its creativity and innovation, but once you sit on the thrown, it gets surprisingly comfortable. Maybe a bit too comfortable, and it's killing the city's creativity. Capitalism doesn't have to be winners and losers. It can be a system where both sides win, but in order for that to happen, we need to help the free-thinker once again get the courage to be creative.
I write, you follow and together we can keep bureaucracy away.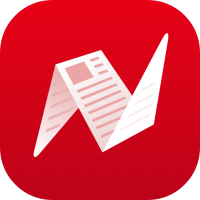 ...
Have a story or unique perspective you'd like me to share? Get in touch in the comment section below.