$3500 rent for a tiny apartment? Are you kidding me? I'm a scrappy startup founder. I hate seeing people getting ripped off. It seems to be the topic everyone in this city cannot stop talking about. "Frisco-life comes at a cost," seems to be the city's unofficial slogan. Or does it really? I set out to prove the 'half-empty' characters wrong by finding the most idyllic home in the heart of San Francisco's Financial District for less than $600 per month. A smutty shared apartment, you may ask. Nope. The type of home you can move anywhere in the world as long as you have a little bit of blue under you.
Just imagine the boat gently swinging on waves with a kiss of orange as the sun is setting over the golden city, a glass of Chenin Blanc wine, and a plate full of Bleu de Gex cheese, strawberries and cream, and shimmering red grapes. Living on a sailboat is said to be one of the most idyllic experiences you'll ever have in your life. Is there another side of the coin we don't know about?
I decided it's time to call up a good friend who has been living the boat life while working a tech job, to find out if it's worth it for her. I describe Jess as the type of person who will phone you late on a Thursday night to go grab vegan tacos. She lives, breaths, and embraces nature. Jess is a vegan, and you'll know it before you even talk to her. Her boyfriend, Marc, doesn't talk a lot. He's a rather tall guy always rocking a fancy yacht club vibe with his golden brown aviator sunglasses.
Jess and her boyfriend have been living on a boat in the San Francisco Bay Area since April of 2016. Marc bought a 41-foot sailboat in January 2016 in Panama at a great price and brought it back to San Francisco for a full overhaul. By June that year, the boat was ready and Jess became a full minimalist as she sold almost everything and moved into the boat with Marc. You have to think wisely about what you bring with you as there are only around 180 square feet for all your belongings, and of course, space to live.
The couple is paying around $550 on rent and $12.50 on utilities a month.
Living on a boat is a test of simple living. It's a question of life without all the bells and whistles. A life that is not for everyone, Jess explains. She told me about how she would never take something as basic as electricity or hot water for granted again. But their ship has slowly accumulated the equipment that makes it home over time; project after project. They have never been this grateful for a bathroom, or a refrigerator, or an oven before. Never before did a heater deliver any form of joy. Boat life comes with challenges to survive, especially on an incomplete boat, but it also comes with a profound sense of appreciation for things other people take for granted.
Living on a sailboat isn't like staying in a house where you toggle a switch and have an unlimited supply of electricity, running water, and gas.
All the services on a boat are limited, which means that the stock has to be carefully watched. Jess recalls one night when she was cooking an amazing dinner while being anchored out and the propane to their burner ran out. With the building blowtorch she had on hand, they had to finish cooking their meal.
You are at one with nature. Your entire life depends on it. When it rains, you're living in the rain. When it's cold you're feeling it. Jess explained that she loved to curl up on the couch, but now she curls up in her tiny-tiny bed.
It is very complicated to legally live on a sailboat, especially in a city like San Francisco where everybody is trying to avoid ultra-high rent prices.
A lot of marinas have a liveaboard waitlist, and these lists cost twice as much as a normal list. Marc and Jess' marina only allows them to sleep two nights a week on the boat, and they try hard to comply with that policy. They take their boat out to anchor in different lovely locations across the bay.
Anchoring out in a sailboat is legal almost everywhere, and also free. But, based on local laws, you will need to move your boat every few days. "The marina is one of my least favorite places," Marc told me. "I love going out on the bay moving our home around from Angel Island to Sausalito to China Camp," he continued. The entire bay is their home, and they explain that it is so easy to escape the busy city life by simply anchoring at a close-by stop for a couple of nights every now and again.
When I asked about the marina they looked at each other and laughed with a slightly embarrassed look on their faces.
Jess explained that she had a romantic vision of marinas before she stayed on a boat. She pictured wonderful, polished wooden docks with elegant boats on each side. Perhaps a place with a fancy clubhouse of yacht clubbers gathering and sipping wine under umbrellas. She thought marinas would be a place of relaxation and comfort, where the enjoyment of boating was shared by people with the same goals at heart. She thought everyone's boat would run perfectly, and everybody would put in the repair time and effort to maintain their boats.
That can't be further from the truth, though. Marc explains that he has seen some truly disgusting marinas since he started staying on boats back in 2014. Broken boats are littered all over the place; most marinas are infested with crusty characters.
They assured me that you need to make sure you have the technical know-how to repair stuff before you buy a boat, or else you're going to waste lots of money hiring someone should things go wrong.
It is possible to live happily on a boat in San Francisco, but you need some upfront investment and most importantly time. Once you have all this figured out and found a great marina, perhaps finally, the romanticized view would resemble life on a sailboat we've all been dreaming of; swaddled up, as the sun sinks over the Bay Area and our oyster will be your universe.
I tell inspiring stories every day focusing mostly on the Bay Area. Follow me and I'll never leave your feed hollow. I promise.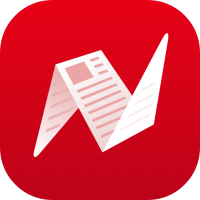 ...
Let me know below if you would make the move to live on a boat if you had the chance?