San Francisco was once a city where dreams were made. Now people are fleeing left, wide, and center. Startups are shutting down and big tech is moving to tax havens like Texas. You might get mad, sad, or even wonder if you should leave too. Besides Covid-19, there is a lot of negativity in the air. It all sounds like a lot of terrible news. Are San Francisco's golden days really over? Is the city a victim of its own success? You don't need to be a billionaire to take advantage of the current situation in the city.
San Francisco is not as popular as it once was and the city knows it. When listening in on the corridors I often hear VCs chatting about how much better Texas is for a startup. One of the more memorable comments definitely came from one of my friends working at a startup that's relocating to Texas, he told me that his boss likes Texas around 11.5% more than California. Despite many of the businesses that fuel their fortunes thriving, San Francisco is among one of the cities that has been hit by Covid-19.
CEO of Twilio recently spoke out against the move, this is what he had to say:
"I'm asking my colleagues, friends and fellow CEOs to #committothebay. Pledge to stay and rebuild what has given so much to us. This is what it means to be a part of a community. @twilio isn't going anywhere."
This came after the latest announcement by both Oracle and Hewlett Packard to move their headquarters to Texas.
With all the ooh and ahh, we did see a couple of positive things that came out of the paradigm shift. One of the best was the residential rent prices that plummeted from a historical 20% to a whopping 35% at the end of 2020. Let's explore how you can make the most out of this opportunity.
Rent prices are at historical lows
Real estate is a physical asset composed of property and the land on which it lays. Although it is immovable, real estate is often subject to supply and demand. This means that house values, such as those of stocks and shares, are highly dependent on the rule of supply and demand. Prices generally increase when the demand does. Demand tends to decrease supply.
Rentals are getting more affordable in empty apartments as there is less demand. As of today, it looks that the market is already there when you have a homelessness problem. Housing does not actually hit the citizens who need it.
In San Francisco, we've been seeing this tendency since early 2015. Looking at the statistics, 2015 was the all-time high for rent in San Francisco. Rent prices dropped to a staggeringly low average of $3550 per month in September 2020.
As Covid continued to pester the city, rent prices plunged by 35%. This means that you can now get a "lovely" studio apartment for around $2100 per month.
Covid-19 is something temporary, yet do are rent prices. I expect rent prices to skyrocket by the end of 2021. Offices will reopen and demand will go up, it's as simple as that. Although San Francisco remains one of the most expensive cities to live in, it is one of the most unimaginable business schools on the planet.
Why smart investors prefer to rent rather than buying an apartment
Before sharing my thoughts it is important for you to know that I am not a certified, licensed financial or legal adviser and I do not offer any personalized investment advice. I'm however an investor aficionado. 
Do your own due diligence, or before making any of your investing decisions be sure to chat with a certified financial planner or adviser. Any purchase, exchange, speculation, or judgment that's taken on the basis of any information provided on this article, articulated or inferred herein, is at your own risk.
So now that we're done with the disclaimers our fancy-ass state requires, let's get to the facts:
Renter's insurance is way cheaper than homeowner's insurance. Business Insider says you're looking at around $15-$20 per month. This is peanuts compared to the approximate $100 for homeowner's insurance per month.
You're not tied long term. We all know San Francisco is known for fast pivots. The last thing you want is the be held back by your house.
Unlike landlords, tenants do not have to pay maintenance bills. As you probably well know, services in San Francisco can get extremely costly, very fast.
If you sign a lease now you are sure that you will get a great rent price that will stay low even if rent prices skyrocket again.
Take advantage of the low demand right now to negotiate your lease to your benefit. Make sure that you fight for the price increase notice to be sent out at least a couple of months in advance. This will give you enough time to make important financial decisions.
Renting and reinvesting rental savings, on average, in terms of asset growth, would outperform buying and home equity.
Final thoughts
Taking these factors into account, San Francisco may be a great city to rent for 2021. Take advantage now, before prices skyrocket again. They will and when they do, you'll be too late. For as long as Apple, Google, and Facebook still have headquarters in the city, it will always be regarded as the tech capital of the world.
I wouldn't necessarily buy right now, however taking the benefits of renting into account, the rental market is seeming on the consumer's side. There's always going to be a reason to enjoy San Francisco and a reason to whine about what it's become or how it used to be different. It's the essence of a city. San Francisco will always be a beautiful, problematic, rambunctious gem with exceptional seafood and drinks, and that kind of spot is nearly impossible to destroy.
Support me by following me in my mission to bring you the best local news in Bay Area and more.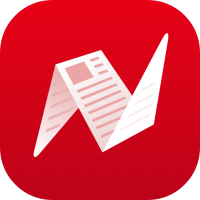 ...