NEA American Rescue Plan
Stage-Directions.com
The National Endowment for the Arts (NEA) announced two programs to distribute American Rescue Plan (ARP) funds. These programs are open to nonprofit arts and culture organizations and local arts agencies, regardless of whether they have received NEA funding in the past.  This is a change from previous emergency funding requirements at the NEA and significantly expands access to federal funds for the arts and culture sector.  The NEA is encouraging applications from first-time applicants, and will offer workshops, question-and-answer sessions, and other resources for those new to federal funding.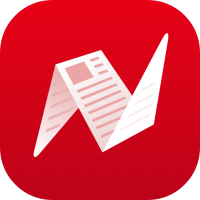 The NEA received $135 million in the American Rescue Plan Act, representing a strong commitment to the arts from President Biden and Congress, and a recognition of the value of the arts and culture sector to the nation's economy.  Sixty percent of this funding will be awarded in competitive grants to support jobs in the arts and culture sector and keep the doors open to nonprofit organizations and local arts agencies nationwide as the arts sector recovers from the devastating impact of the COVID-19 pandemic.
The NEA is accepting applications for two different funding opportunities: one for arts and culture organizations, and one for local arts agencies to subgrant.  To learn more about both funding opportunities, view the grant guidelines, and access applicant resources to help in the application process, visit arts.gov/arp-grants.
Previously, the NEA announced that it was directing the other 40 percent of that allocation to 62 state, jurisdictional, and regional arts organizations.  The Delaware Division of the Arts was awarded $753,000 as part of that allocation.  The division is currently developing a process for awarding these funds.
"Artists and arts organizations alike are eager to resume live programming," said Paul Weagraff, director of the Delaware Division of the Arts. "As the creative sector resumes operations and creative activity, these ARP funds will be critical to re-opening with new safety protocols in place and regaining a solid financial position for long-term sustainability. The arts community is extremely grateful for this additional support which serves as an important investment in Delaware's cultural and economic vitality."
About the Delaware Division of the Arts
The Delaware Division of the Arts is an agency of the State of Delaware. Together with its advisory body, the Delaware State Arts Council, the Division administers grants and programs that support arts programming, educate the public, increase awareness of the arts, and integrate the arts into all facets of Delaware life. Funding for Division programs is provided by annual appropriations from the Delaware General Assembly and grants from the National Endowment for the Arts, a federal agency. For more information about the Delaware Division of the Arts, visit arts.delaware.gov or call 302-577-8278.