ice cream
Photo by Teejay from Pexels
An easy breezy light version of the Old-Fashioned Ice Cream Festival returns to Rockwood Park on June 26 from 9am to 3pm. This pared down free version of the Ice Cream Festival invites the public to bring their own picnic lunch, chairs and blankets to relax outdoors at beautiful Rockwood Park. The shops of First State Flea Market will be open for browsing, listen to great live local music, and enjoy some local ice cream and other treats.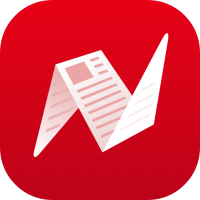 The 2021 Ice Cream Festival is a smaller modified event featuring only First State Flea Market, ice cream and dessert vendors (no other food), live local music, and the Wilmington Brew Works Beer Garden with proceeds benefitting the Rockwood Park Preservation Society. Beer will be available for purchase from the Wilmington Brew Works Beer Garden from 11am to 3pm. Cups will be $6 with $5 refills. You must be 21-years-old to purchase and consume alcohol. Festival guests who violate this expectation will be dealt with by the New Castle County Police.
The museum will be open for self-guided tours. Not present this year are historic demonstrations, children's games and activities, food trucks, and fireworks. The Ice Cream Festival will return will all of this and more June 23, 2022.
Two ice cream cones
Photo by Jean Balzan from Pexels
Festival guests are asked to follow all current mask and safety guidelines from the state and CDC and to follow any posted rules. Visitors are asked to be respectful and remain cautious and vigilant in terms of reasonable social distancing. The Ice Cream Festival is accessible and will have shuttles running from the Rockwood Office Park, but please know the ground where the event is held is grass that is bumpy and uneven and on a gentle slope.
Logo
Rockwood Park Preservation Society
PARKING: All parking including handicap parking will be at the Rockwood Office Park at 501 Carr Road, with a quick shuttle to the park. Busses equipped with lifts will be available for visitors with wheelchairs and large strollers. Visitors are discouraged from parking in neighborhoods and along Washington Street Extension. Those who park in these locations are subject to towing at the owner's expense.
INCLEMENT AND SEVERE WEATHER: In the case of bad or severe weather on the day of the event, updates will be posted on the Facebook Event Page, through Eventbrite, Instagram, and Twitter, as well as on the event hotline. Please call (302) 395-5659 for updates. For severe weather during the event, please listen to all announcements and follow instructions quickly.
The festival presents an opportunity for all to come out in support of small local businesses and spending time in the community. The event is open to all ages, family-friendly, and has free admission.