San Diego, Ca July 1, 2021
If you take a stroll at night down the quiet, gently winding paths along La Jolla Cove, you'll see hundreds of Sea Lions and their pups in peaceful slumber. For the most part, the dog-like beasts will be nestled in the soft sand or tucked into the jagged cliffs in pairs or groups. There's a bit of chatter, an occasional bark, and a rowdy teenager or two. But most will be busy getting some much-needed beauty sleep.
Some of these creatures sleep so close to the sea wall; you could reach out and touch them. Unfortunately, this means harassment from tourists is an ongoing challenge. But last night, the worst torment came from the Fox News San Diego crew.
You see, the La Jolla Cove area is a respite for Sea Lions. Sea Lions are an endangered species, and So Cal beaches are their natural habitat. Every year, our shores serve as a protective nursery for the animals' newborn pups. But, a bit before 10 p.m. last night, a Fox News videographer pointed high-powered spotlights directly at the sleeping moms and babies. And the animals made it clear the interruption wasn't appreciated.
I'm a San Diego native and a fierce defender of animals, both wild and domestic. And I'm a writer and budding journalist. I happened to be taking a stroll on the aforementioned quiet and gently winding path last night and heard a "disturbance in the force" on the way back to my car.
The glaring lights illuminated sections of the cove where the Sea Lions were resting for the night. Where the artificial lights hit the sand, the animals barked loudly, ran, and moms quickly collected their babies. The lights scared them.
Fox 5 news anchor Clara Benetiz (also a San Diego native) and her cameraman were working the scene. And they're responsible for the offending floodlights.
I voiced my concerns to Benetiz, and she ignored me. Then I approached her cameraman sitting in the Fox 5 van. I pointed out how they were disturbing the animals and asked him if he thought it was worth it. He said, "I'm just doing my job."
And I get it.
Not everyone cares about wildlife or has the guts to stand up for them if they do care. But neither Benetiz nor her cameraman displayed any visible concern or remorse for their actions.
And all this uproar was for a ten-second video about fireworks. If you watch the video, you'll realize the Fox 5 crew could have set up their live shot anywhere along the La Jolla shore where Sea Lions, Seals, Pelicans, and Gulls don't make their beds for the night. There are plenty of unoccupied coastal shots.
And what was the purpose of this "important" breaking news story? The ongoing dispute between Jack McGrory, former city manager and money bags investor, and the city of La Jolla over a 4th of July fireworks display.
Jack and the other fundraisers think a 4th of July fireworks display will draw hoards of shoppers to local La Jolla businesses. And it would. I realize business badly needs a boost after the last year and a half. But why must we always put money before the health and wellness of our wildlife and ecosystem? Don't we realize by now that nature is a house of cards where each species plays a vital role in keeping up the house?
Couldn't McGrory and his accomplices put their collective heads together and come up with an ecologically friendly event? What if they claimed they decided not to have a fireworks display this year out of respect for the local wildlife and invited people to come out and support local businesses. What about live music on the streets or a "clean the beach" event?
McGrory says that fireworks are an "all-American Tradition." But with raging wildfires, drastic global climate change, drought, and the loss of hundreds of species, can't we Americans' find another way to "celebrate" our independence?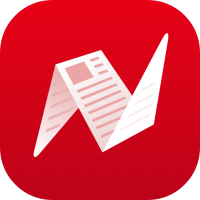 This is original content from NewsBreak's Creator Program. Join today to publish and share your own content.