On September 6, 2021 in Los Angeles fashion designer Dee Cosey held a pop up sale at Tekton LA where for the first time fans could purchase his high-end luxury items in person and at a special price.
Chicago native Dee Cosey is known for dressing some of hip hops hottest artists such as Young Thug, Chris Brown, and Lil Uzi Vert. His design artwork can be seen on the cover of hip hop artist Gunna's mixtape titled Drip Season 3 (DS3).
Typically Dee Cosey's fashion designs are only available online at his website www.DeeCosey.com, however, he has partnered with Tekton LA's Chief Operations Officer Ladi Saka and CEO Christian Martinez to host his first-ever, exclusive pop-up shop in Tekton's location at 1108 South Los Angeles Street in Los Angeles, California.
"We're a manufacture fulfillment business," says Saka. "We've been in this space for three years and we work with many artists to host events like this. Dee Cosey is one of our close partners. His items are more than fashion merchandise, it's limited artwork like Picasso. It's collectable."
Cosey's pieces are far from fast fashion as they sell in limited quantity at prices that call for high-end customers. Jeans featuring stitched detail of Cosey's name typically sell online for $1,000 but at the pop-up sale, the artist gifted fans the pants for $500.
Deronte 'Te' Reid is a United States Army veteran and shopper at the event. "This is my first time being introduced to Cosey's work. I got connected with Ladi a few years ago then I met Cosey and saw what he has going on. I was like this is fire. He really had a good, high-quality brand and product."
Reid originates from Atlanta, Georgia and relocated to Los Angeles to do work with Veterans Affairs. He expresses himself through fashion. "My style is urban but casual. Jeans and hoodies is the way I go. If I go somewhere specific I might want to wear a belt but rarely do I dress up in collar shirts."
Hedeshia Inell, hair stylist and business owner of Glam Freak USA, visited the pop-up shop with her son who is also an artist. "I got connected with Dee Cosey through styling his girlfriend's hair in braids. Purple is my favorite color so the hoodie really pops for me. I brought my son so he could see the work, too. My son is a sketch artist."
"Today's event was shown with organic love today by Dee Cosey's friends, family, and fans! Very excited to have been apart of his first pop up event. This is just the beginning, more to come very soon," says Tekton's Content Director Salena Solis.
The event featured spray-painted walls with designs that make Dee Cosey's fashion pop. Racks of embroidered jeans, screen printed shirts and hoodies, plus a table featuring face masks outlined the place as buyers entered Tekton LA. "When each customer makes a purchase, they receive a free face mask," says Saka. "We're building a network of artists and businesses that fund our work as we scale upwards. Tekton LA loves to partner with artists to host events that feature designs, music, and guests that contribute to the community we're building."
"First pop was amazing and the best birthday gift to myself. It surpassed my expectations and I plan on doing another one based on the results. Stay tuned for updates," says Dee Cosey.
To find Dee Cosey's luxury fashion items visit www.DeeCosey.com or check Instagram for @coseybycosey.
To learn more about Tekton LA visit www.TekTonLA.com or check Instagram for @tektonla.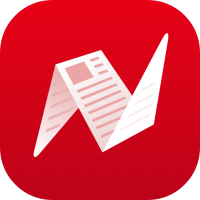 This is original content from NewsBreak's Creator Program. Join today to publish and share your own content.