If you want to be pampered and treated as royalty, become a member of Le Rambouillet. From the car service where you are greeted by a friendly, professional driver who safely whisks you away in a luxury vehicle of your desire to being treated to the best table in the house at AVRA Beverly Hills—this luxury experience is sure to make you feel tingly with the best feels you have ever had.
Los Angeles is easily known as one of the most luxurious towns around and if luxury is what someone wants then luxury is what they get by securing the services of Le Rambouillet—a premier luxury experience company. Le Rambouillet designs and provides the utmost top-notch luxury experiences for its club members by paying close attention to detail to understand its members' needs and wants then delivering an experience that delights their senses and wows their hearts.
"We offer tailor-made opulent concierge services such as yacht charters, private jets, private shopping, passes to A-List events, limited restaurants reservations, complicated itineraries, exclusive events, and more," says Le Rambouillet's Vice President of Operations KW. Balogun.
How luxurious and premier is the service exactly? An artist and entertainer—who prefers to go by their initials E.R. due to being a public figure—recently requested an exclusive dining experience at one of Los Angeles' most stellar restaurants, AVRA Beverly Hills. This was a simple and elegant task for Le Rambouillet. After contacting the company, even on short notice, the entertainer finds themselves greeted by a well-mannered and kind professional driver who whisks them away in white Rolls Royce to the destination of their desire.
E.R. experiences a smooth ride as the driver carefully navigates the streets from Hollywood to Beverly Hills. "I melted in the seats. The streets of LA can be quite bumpy so this ride was a lovely change of pace for me. Plus the driver and I had a great conversation on the way over there."
Once E.R. arrives at AVRA Beverly Hills, they say a set of magic words to the host. That is all it takes for the restaurant manager to politely introduce herself and seat the guest at one of the best tables in the house—on the interior with a perfect view to the patio as the sun sets in the background.
"AVRA is one of our restaurant partners in LA. We make reservations for our ultra high net worth clients, star professional athletes, and A-List celebrities for their events, special dinners, and dates," KW. Balogun shares.
AVRA Beverly Hills is a famed authentic Greek restaurant opened by AVRA Madison Estiatorio. The restaurant sits in the "Golden Triangle" of Beverly Hills, just steps away from Rodeo Drive. It is no wonder that the premier luxury service Le Rambouillet has a partnership with a premier fine dining restaurant such as AVRA Beverly Hills. The interior design features Greece-inspired white stone walls, soft earth-tone colors, and subtle lighting that complements the elegant presentation of trees and flowers throughout the restaurant.
Just as E.R. reads the menu, a server places oil and bread on the table. While the entertainer takes a bit of time to review AVRA's menu the manager pleasantly informs them that Le Rambouillet has recommended a few items and there is a quick check to confirm any dietary restrictions. The dinner guest shares that they have a dairy allergy then the manager reassures them that many menu options meet their needs. Just moments later the restaurant manager happily places a plate of three spreads with pita bread on the table. "The spreads are incredible. The Tarama is my favorite. I had to slow down and leave room for the meal."
The Israeli salad and crab cake are put in as orders to the kitchen and each dish stuns the guest of Le Rambouillet. The freshness of the chopped tomatoes, cucumber, and cabbage in the Israeli salad give the guest some energy and once the crab cake hits the table, it is the sea creature that has their full attention. "Everything is amazing but I am in love with the crab cake. I couldn't focus on anything else. I had been searching for great crab for weeks and it was not easy to come by but so worth it," the guest divulges.
"All our services are specially designed based on client request. We work with them at every step to make sure their demand is met with maximum satisfaction," says KW. Balogun of Le Rambouillet. Prior to the dinner Le Rambouillet already inquired about E.R.'s dietary preferences, allergies, and got to know what makes the artist tick. Being observant, listening intentionally, and having the right partnerships is what makes Le Rambouillet deliver services that make their guest feel they are in an effortless experience of bliss.
Before the night ends, the manager at AVRA Beverly Hills kindly recommends the guest tries some dessert and presents three scoops of sorbet—including one scoop of diary-free chocolate sorbet. This is a dish the guest of Le Rambouillet simply cannot resist. "I don't usually eat added sugar but once the manager said dairy-free chocolate, plus mango and strawberry sorbet, I made an exception. The flavors tickled my fancies and that's when I knew I am in heaven."
Finally, the dinner closes with mint tea brewed from the plant itself. Once the server pours the tea the fresh mint smell overcomes the dinner guest. "It reminded me of my time in Paris and Amsterdam where I know the tea comes from fresh mint leaf."
As dinner concludes E.R. sends a message to the professional driver and within two minutes the white Rolls Royce glides up as a chariot to return the artist and entertainer home safe and sound. After an evening of peace and serenity Le Rambouillet checks in with E.R. to see how the luxury experience was to their liking. "We had a call so I could share my experience and I told them everything about the lovely car service, the amazing restaurant service where everyone was enjoying themselves and that the food hit every spot. For me there is no question about why Le Rambouillet is first-class. Once you experience it, you know. That's it."
To learn more about Le Rambouillet visit www.lerambouillet.com. Just keep in mind that Le Rambouillet is an exclusive luxury experience service.
To learn more about dining at AVRA Beverly Hills visit www.theavragroup.com/avrabeverlyhills/.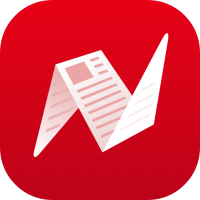 This is original content from NewsBreak's Creator Program. Join today to publish and share your own content.