Los Angeles is a metropolis on the ocean with restaurants serving up some to the best catch in the nation. So, where can residents and visitors find the best fish sandwiches to fill up with? Here are two great fish sandwich options to order by those who want to patronize, dine, and spend some dimes.
1. Salmon Sandwich at FishGrill Pico
Is there any doubt that this restaurant delivers food from the sea when fish is in its name?
On Pico Boulevard between Beverly Hills and Beverlywood, California there is a restaurant named FishGrill Pico which serves a delectable salmon sandwich that would make any pescatarian or seafood lover happy.
FishGrill is a kosher restaurant, so by eating from this kitchen a vegan or lactose intolerant customer is sure to be treated to a meal that is not only without dairy but the food has not even been prepared anywhere near dairy products.
The salmon sandwich is prepared on a grill giving it its crisp flavor then stuffed between a toasted bun with lettuce, pickles, onions, tomato and the restaurant's signature special sauce which has a sweet tangy taste. The kitchen offers a choice of sides including coleslaw, green salad, Israeli salad, rice pilaf, brown rice, a baked potato, and French fries.
If a salmon sandwich is not what is on the mind there are plenty of other options to dig into such as red snapper, white fish, red trout, tilapia, sea bass, ahi, and trout. Not to mention the many ways FishGrill prepares the fish: mesquite grilled plates, tacos, pasta, salad, wraps, and the crowd favorite of fish and chips.
The nautical theme is especially befitting of this fish spot. From wooden hardwood tables to elements of a ship's interior and the words "Captain's Quarters" on the restroom door, the place is sure to attract customers who are looking forward to a family-oriented experience with good grub.
With three Los Angeles County locations, FishGrill can be found on Pico Boulevard, Beverly Boulevard, and on the Pacific Coast Highway in Malibu.
Price: $15 for the salmon sandwich with a choice of two sides.
FishGrill Pico's location and hours of operation:
9618 W. Pico Blvd, Los Angeles, CA 90035
Monday - Thursday 11:00 a.m. to 9:00 p.m
Friday 11:00 a.m. to 2:30 p.m.
Saturday Closed
Sunday 11:00 a.m. to 9:00 p.m
View FishGrill Pico's menu.
2. Crispy Fish Sandwich at M Cafe
For a tasty crispy fish sandwich visit M Cafe on the infamous Melrose Avenue in Hollywood, California.
This slice of fish sandwich heaven serves a cornflake-crusted pacific rockfish topped with probiotic slaw, vegan mayo, and dill pickles all inside of perfectly toasted sesame bread. M Cafe has built its business on serving up vegan meals so you can be sure that this sandwich is prepared in a dairy-free environment.
If rockfish is not on the customer's mind then the grilled tuna burger with a teriyaki glaze and avocado just may hit the spot. All sandwich and burger items are served with a choice of deli salad or soup plus seasonal salads, fries sweet or potato fries for an extra fee.
There are plenty of other sea creatures on the menu to give the tastebuds a jolt. Check out the entire menu section that offers sushi and maki rolls which includes a spicy tuna roll, garden hand roll, grilled teriyaki tuna and avocado roll, and the Faroe Island miso salmon roll or Faroe Island miso salmon macro maki roll—both of which feature baked salmon.
M Cafe on Melrose presents a posh deli interior with French doors lining the outdoor patio area, lots of sunlight, plus modern and contemporary seating featuring bright yellow chairs for a nice spot of color.
Price: $15 for the Crispy Fish Sandwich with a kale salad on the side.
M Cafe's location and hours of operation:
7119 Melrose Avenue, Hollywood, California 90046
Monday - Sunday 10:00 a.m. to 9:00 p.m.
M Cafe's menu.
These two sandwiches are sure to pack a punch for any pescatarian foodie who is looking for a meal prepared by seafood lovers.
As always, check the latest COVID protocols and restrictions to help determine whether it is best to dine-in, order-in, or pickup the food.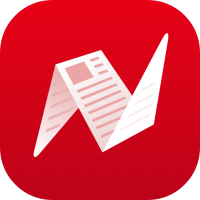 This is original content from NewsBreak's Creator Program. Join today to publish and share your own content.