For those looking to get into the crypto art NFT world Card4Card is something worth double checking. Card4Card's latest event has come to a close after 340 artists participated in this month's digital art card NFTs swap between July 17th and July 21st. The event is hosted by Paras, a digital platform dedicated to the creation, trading, and collection of digital art cards built on a blockchain called NEAR.
Paras is a digital art card marketplace built on blockchain technology that offers true ownership and digital scarcity. Paras uses NEAR cryptocurrency as the medium of exchange between creators and collectors to support cross border transactions.
Jordan Gray is a San Francisco-based expert in crypto art who serves as NEAR's Transformation and Integration Lead as well as Founder and Managing Director of an art and technology nonprofit organization called CODAME. Gray is also the lead organizer of Card4Card.
"Card4Card is the idea of an art swap like Pokemon cards or trading cards. It's not about making something that's going to sell for $60 million. It's about making something that's pure expression that you're excited about and sharing it with as many people as possible, seeing who vibes with you and making friends. Maybe some of those friends will become collectors."
Organizing Card4Card is just something Gray wanted to do. He even entered his own digital artwork into the trade. Throughout his life Gray has been interested in the cross-over between art and technology. When attending college he did an individualized career program that was a combination of studio arts, journalism, and computer science. "I was interested in online storytelling at that time before 'blogging' was a word."
Gray's parents were very supportive of his tech interests. "I was fortunate to be in an environment like that. My first craft project that I remember was connecting little LEDs onto a circuit board with R2D2 silkscreened on it. Growing up we'd put LEDs in LEGO sculptures and I was always into these combinations of things," he says.
This excitement for artistic and technological collaboration is what drove Gray to launch CODAME in 2010 which was sparked by a network of creative coders, designers, and artists the founders knew from around the world. CODAME was founded to passionately celebrate art and technology.
"For me the most exciting thing is just meeting other people that are as excited about the same things as I am. Before I was doing CODAME I was doing music promotion. I toured the world, had international artists coming into town but when I started doing the art and tech stuff I didn't think anyone would be interested. The response was tremendous and it is so exciting to see that continually over the years people are engaged."
Gray leverages his creative network of CODAME's 400+ artists to run art and tech festivals, workshops, and online art swaps such as Card4Card. For him going to work at NEAR was an easy yes because these are activities he loves doing and would be doing anyway.
Gray has a few simple tips for artists and techies who want to get started in the crypto art world. "The first thing to do is get your wallet set up. That's where you store your tokens. Whether it's an art token or a money token, it all lives in your wallet. You get a secret phrase that you need to keep secret because it protects your crypto. Write it down somewhere safe and keep track of it because there's no account recovery. You are fully responsible for your crypto assets."
When it comes to artists who are interested in crypto art because of the really high earning potential that has grabbed headlines over the last few months with NFTs selling for millions of dollars, Gray says, "I encourage artists to think about how and if crypto fits into your art. Try a bunch of stuff out, see what does click." Most of all, Gray believes it is important to focus on the art.
For more information about becoming a crypto artist, join NEAR's online community called CreateBase.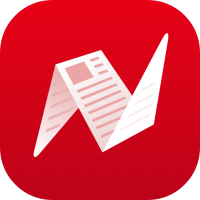 This is original content from NewsBreak's Creator Program. Join today to publish and share your own content.