Local residents know that the City of San Francisco offers great restaurants to eat, dine, and be merry at but if you are just visiting or new to the city on the Bay then maybe you need a bit of help. When it comes to tacos, San Francisco has some great offerings. When it comes to seafood tacos, San Francisco has three amazing restaurant choices to meet various pallet, ambiance, and cost needs.
Matador
Sitting on the corner of Taylor Street and Sutter Street in Lower Nob Hill is a busy and bustling Mexican restaurant called Matador. With outdoor patio and parklet seating along with a crisp interior design, this restaurant and bar is one worth sticking around at to catch up with family and friends. For seafood tacos Matador has three tasty options: grilled spicy shrimp tacos, lightly battered shrimp tacos, and lightly battered tilapia tacos.
The spicy grilled shrimp tacos, known on the menu as "camerones al diabla," come in hot topped with spicy diabla sauce to get the blood boiling, delicious mango pico de gallo, and avocado.
The lightly battered shrimp and tilapia tacos are affectionately noted on the menu as "borracho uno" and "borracho dos." The borracho uno dish will stun your taste buds with negro model battered shimp topped with mango salsa, cabbage slaw, and guacamole. The borracho dos is a wonderful pairing of negro modelo battered tilapia topped with green salsa, ancho chili aioli, cabbage slaw, and guacamole.
The tacos are to die for, however, it is the service at Matador is unmatched so be sure to dine in and be treated well by the amazing wait staff at this fine establishment.
Price: 2 for $9 or 3 for $13
Matador's location and hours of operation:
679 Sutter Street San Francisco, CA 94102
Sunday - Thursday 12:00 p.m. to 8:30 p.m. + Friday and Saturday 12:00 pm to 9:30 p.m.
View Matador's menu.
2. Uno Dos Tacos
Uno Dos Tacos can be found centered in one of the busiest districts in San Francisco, the Financial District. Situated just off the infamous Market Street and Second Street intersection, this hopping Mexican taqueria and tequila bar cannot be missed—often because the line to order is sometimes stretched out to the street.
Serving a broad clientele in the middle of downtown San Francisco, Uno Dos Tacos offers a beautiful interior design featuring community seating options in the form of large high-boy tables and a large outdoor patio for those who'd like a bit of sun with their grub.
Order the "pescado" taco from the menu to experience a delightful wild fried cod with a topping of chipotle salsa. It's a wonderful pairing with the generous helping of chips and guacamole that Uno Dos Tacos offers.
Price: $4.75 each
Uno Dos Tacos' location and hours of operation:
595 Market Street San Francisco, CA 94105
Sunday - Thursday 12:00 p.m. to 8:30 p.m. + Friday and Saturday 12:00 pm to 9:30 p.m.
View Uno Dos Tacos menu.
3. Pancho Villa Taqueria
Pancho Villa Taqueria is located in the heart of the Mission District on 16th Street, just off Valencia Street. The food here is so good that the place is often packed out completely, but worry not because the service is quick and efficient to make sure that customers get their bellies full of great food.
The interior of this long-standing taqueria, which opened in 1987, is lined with a hot, steamy grill stretching from the doorway to the back of the restaurant. It is filled with excellent staff preparing meals right in your face. A free-standing salsa bar presents customers with their choice of additional tasty toppings before grabbing a seat to dine with their crew.
Pancho Villa offers a customizable taco menu loaded with options—your choice of meat, beans, veggies, and salsa. Take peak at the "Seafood Taco" menu to get into the pescatarian-specific taco offerings.
First up is the delicious and delectable prawn taco. Next is the fish guachinago taco. Finally, there is the grilled salmon taco. Each comes with lettuce, salsa, and can be made special by adding cheese, guacamole, sour cream, and tomato. There's also the option to add salad and tortillas.
Price: Prawn tacos $3.67 each, Fish guachinango tacos $3.59 each, grilled salmon tacos $3.94 each
Pancho Villa Taqueria's location and hours:
3071 16th Street San Francisco, CA 94103
Sunday to Monday 10 a.m. to 10 p.m.
View Pancho Villa Taqueria's menu.
Each of these amazing San Francisco restaurants offer a wide menu but if it is seafood tacos that the customer wants, then these are the seafood tacos the customer deserves. The tacos can be ordered for dine-in or to-go, but remember to keep up with the latest COVID restrictions and protocols to know which option is best for you.
Do you have a favorite spot to eat in San Francisco? Comment below to recommend a spot!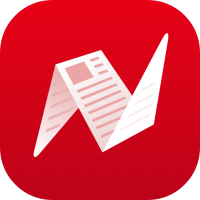 This is original content from NewsBreak's Creator Program. Join today to publish and share your own content.