There is an historical gem in Tacoma that is well worth an afternoon's saunter. I hadn't visited Fort Nisqually in Point Defiance Park for several years and I recently discovered that this "living history museum", run by the Metro Parks of Tacoma, is more visitor-friendly than ever.
The original Fort Nisqually was located 15 miles south of its current home, near DuPont. The fort was originally constructed in 1833 by the Hudson's Bay Company and served as a fur trading outpost. In 1869, due to pressure from settlers in the Washington Territory, the HBC sold its property to the US Government.
The current museum depicts the fort and community life as it would have been around the year 1855. Two of the buildings are original to the DuPont location and were moved to Point Defiance Park in the 1930's. The rest of the buildings were painstakingly reconstructed using only hand tools that would have been available at the time.
Fort Nisqually now offers a full slate of events and activities throughout the seasons. Reenactors, dressed in period garb, share information about their rolls in the community and offer fascinating insights. I had the opportunity of talking with Scott MacDonald as he hammered away at the active forge. He demonstrated how the bellows supplied oxygen to the smoldering coals and pounded a red-hot metal stake into a slender spike.
A pamphlet is provided with a map and self-guided walking tour of the different buildings. The interiors of each building depict a snapshot of daily life as it might have been. The vignettes are a feast for the imagination. There are kitchen gardens, an amazing log cabin poultry house, fires in the fireplaces, and cooks in the kitchen.
Buildings onsite include the bachelor laborers quarters, the impressive main house, a sale shop containing goods and necessary commodities, a working kitchen, a granary, forge, root cellar, smoke house, and more. The fort is protected by an impressive log palisade perimeter. Two tall bastions anchor the fort, providing security.
Visitors enter the fort through the new museum and store which features some beautiful offerings for purchase. Masks are currently required inside all buildings. Tickets are very reasonable and can be purchased online at fortnisqually.org or at the store when you arrive. Check for special events that might be taking place when you want to visit.
Coming up soon is the Victorian Christmas event called Christmas Regale on December 4th from 11:00-4:00pm. The only thing I regretted on my visit was not having a child with me to experience the life of settlers around the Puget Sound in the 1800's. What a wonderful place to bring the family!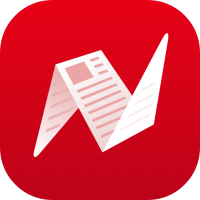 This is original content from NewsBreak's Creator Program. Join today to publish and share your own content.