You may not realize that right in your backyard is an internationally known garden renowned for its bonsai collection and the work of master bonsai artist, Dan Robinson. When it comes to bonsai, Dan tells me that "the story is everything". This becomes increasingly clear as he walks me through his stunning collection, sharing the stories of individual plants he has grown, sculpted, and revered.
The creation of Elandan Garden itself is an amazing story. Originally a landfill owned by the city of Bremerton during the war years, the property at the mouth of Sinclair Inlet was filled with bottles, cans and general waste until 1952 when it was closed down and abandoned. The land laid fallow as blackberries and Scotch broom quickly took over the waterfront property.
Meanwhile, Dan retired from the fire department in 1991 and decided he wanted to build his own public garden to house his huge collection of bonsai trees. At that time, the seven-acre property near Port Orchard was part of a wildlife preserve so its uses were restricted to educational purposes or something having to do with gardening. Bingo!
Elandan Gardens has been developed by Dan and his family since 1991. The first year of preparation was devoted to clearing the thicket. There was no dirt to work with on site. As Dan describes it, "if you dig, you're into cans and bottles." So they waited to find dirt, all the time collecting more and more "stuff". Dan smirked as he described his passion for collecting, "We love stuff, and we have some level of taste, so either this is a festival or a fiasco, depending on how you look at it." Dan and his wife, Diane (self-proclaimed Merchant Adventurer), have collected unique items from around the world, including the trees and plants Dan uses to create his awe-inspiring bonsais. The museum and store are filled with treasures and trinkets galore. Dan has also collected a lot of gnarly wood pieces which he describes as "one of my favorite things" because of the character. The distinctive pieces are featured throughout the garden.
Dan sits amidst his collection of stalagmites and stalactites from the Philippines as he tells me his philosophy of the garden. "I just buy stuff and inject it into the garden. So this is much less a 'plan' and much more of a spontaneous production dependent on the continual discovery of worthy items. To me, creativity is dependent on spontaneity. This place is energizing because there are surprises around every corner, and that's fun!"
Explaining the art of bonsai brings a serious tone to Dan's voice. "It's really based on the notion that bonsai is an art trying to recreate an ancient-looking tree, not necessarily a pretty one. And, this to me", he points out a gnarled, old azalea, "this is a pretty tree because of the story behind its life. That's 600 years old." The master gardener gently touches the twisted trunk of the miniature tree. "If you haven't seen, or don't understand how that happens, how can you, as a bonsai artist, even come close to recreating something that approaches nature?
For me it's all about mimicking the wonders of nature in a manner that makes it exciting and tells a great story. Because the story is everything! I've got a tree out here that's over 2000 years old and talk about a story. To spend time producing a thing that's cute and pretty," Dan considers this, "it's kind of like a painting: you do it and you're done with it, and you move on. But for these things", he looks down the line of stunning bonsais, "you never move on."
Elandan Gardens is located on Highway 16 near Port Orchard. The garden and museum are open year round. Check the website for exact days and hours at: elandangardens.com.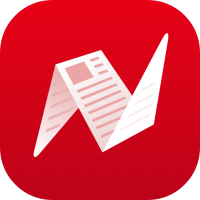 This is original content from NewsBreak's Creator Program. Join today to publish and share your own content.