I thought I was going to be writing a post on a wonderful lunch at Jai Thai on Fremont Ave. in Fremont. Fremont is an eclectically charming neighborhood of Seattle: self-proclaimed "ImagiNation" and Artistic Republic as recognized by the King County Council. We did have a delicious lunch of Thai favorites but the restaurant was slightly uninspiring. The food was enjoyable, fresh and reasonably priced but this was perhaps, not a destination restaurant.
Dusty Strings, Fremont District, Seattle, WA.
Jan Ewen/eatdosee.com
We left Jai Thai to stroll the inviting neighborhood. My daughter wanted to sample the wares at the "Flying Apron", a gluten-free coffee shop she had heard about, but we needed to walk off a little Phad See Lew before heading into another foodie experience.
So, my daughter suggested we pop into the Dusty Strings, a music store on Fremont Ave. specializing in acoustic stringed instruments.  I'm a musician so I always take an interest in music-related outings. Though my stringed instrument of choice is the piano, I do love to ogle over beautifully made instruments of all types. My daughter plays guitar and has an affinity for the dulcimer, as well. Little did I know, she was on a mission.
Dusty Strings, Fremont District in Seattle, WA.
Jan Ewen/eatdosee.com
Dusty Strings describes itself in this way: "Since 1982, Dusty Strings Music Shop has been a haven for music lovers from the curious beginner to the seasoned professional. We offer guitars (electric and acoustic) and other fine instruments in a store that encourages you to pick them up and play. A friendly and experienced staff will help you sort out the options between models, woods, features, and all the accessories to go with it."
This is how I describe Dusty Strings: You step off Fremont Ave. and head down a flight of stairs. You enter into a warm room and are surrounded by luscious, rich wooden instruments of every shape and size. Several people are seated around the space, sampling guitars, hammering away at various dulcimers, seriously determining the perfect instrument with which to begin a lifelong relationship. Unlike many music stores I have visited, Dusty Strings offers a "hands-on" experience. Music lovers are encouraged to try, touch and test-drive the wide variety of acoustic instruments.
Beautiful harps available at Dusty Strings in the Fremont District of Seattle, WA.
Jan Ewen/eatdosee.com
My daughter entered the store, wide-eyed, and in a hushed voice whispered, "Where are the dulcimers?" Suddenly, she was off. I was immediately mesmerized by the large section of stunning harps - row after row of beautifully carved, stringed instruments evoking ethereal melodies and pastoral scenes. 
Expert help in finding the perfect instrument for you at Dusty Strings, Fremont
Jan Ewen/eatdosee.com
I finally caught up with my daughter as she stood in front of a beautiful, large hammered dulcimer, gently tapping the strings with delicately carved mallets to test the tone quality and feel. The result was lovely.
We spent the next two hours sampling exquisite lap dulcimers, looking for the perfect shape, tone, feel and vibe. With expert (and patient) help from Steve, my daughter managed to find her perfect soul mate and, much to her surprise and mine, adopted it that day. It turned out to be an unexpected, immensely pleasurable experience. 
Beautiful hammer dulcimer at Dusty Strings, Fremont District, Seattle
Jan Ewen/eatdosee.com
Whether you are a seasoned musician, acoustic music lover, or just appreciate meticulously handmade instruments, I know you will enjoy spending some quality time at Dusty Strings, home of fine acoustic instruments, in the Fremont District of Seattle, WA.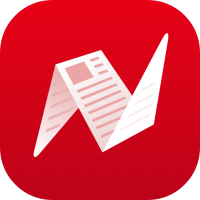 This is original content from NewsBreak's Creator Program. Join today to publish and share your own content.