The Seattle Center Armory formerly The Food Circus
Jan Ewen/eatdosee.com
As a kid, in the years following the 1962 World's Fair in Seattle, the Center House was one of my favorite places to visit. The original food court was filled with exciting temptations from the cutting edge Orange Julius to the ever-popular MacDonald's. Over the past 50 years, time had taken its toll on the good, old Food Circus. The choices had become flat and predictable. It was uninspiring to wander through the food court and see that the once original and vibrant heart of the Seattle Center had become a pale version of its former self.
The Plum Pantry at The Armory in the Seattle Center House
Jan Ewen/eatdosee.com
But the Food Circus is now The Seattle Center Armory and I was thrilled to hear that the iconic collection of eateries had gotten a facelift. Not only a facelift, but a name change as well. The first floor of the Seattle Center House – the former Food Circus -- is now called the "Seattle Center Armory" after its origins as the Seattle Field Artillery Armory, built in 1939. 
A Delicious Lunch Venue...
On a recent visit, my friend and I chose to have our lunch at the vegan restaurant, Plum Pantry, a more portable version of the popular and delicious Plum Bistro in the Capitol Hill district on 12th Avenue. 
We found a Groupon offering a 2 for 1 meal deal at this popular vegan restaurant and that was enough to convince us to try the healthy cuisine.
Baked Tempeh Sandwich and Quinoa Wrap, The Plum Pantry, The Seattle Center Armory
Jan Ewen/eatdosee.com
I tried the baked Tempeh Sandwich with grilled onions, avocado, tomato, cilantro and chipotle aioli on gluten free bread. I must tell you, it was delicious. 
Bean Sprouts caters to kids at the Seattle Center Armory
Jan Ewen/eatdosee.com
There are several other delicious-looking restaurants I want to experience on my next visits, such as Big Food Barbeque, Blue Water Taco Grill, Quincy's and the Skillet Counter, and many more. There's even an adorable restaurant called Bean Sprouts that caters to the uniquely specialized tastes of children in highly creative ways.
The Chinese Art and Culture Festival at the Seattle Armory, Seattle Center House
Jan Ewen/eatdosee.com
We enjoyed colorful dance performances on the central stage accompanied by authentic instrumentation. The event was certainly well received. There was standing room only.
Many local interests will be moving into the refurbished Center House in the near future, including a new home for Seattle's progressive radio station, K-EXP.
Seattle's "Best Damn Happy Hour" at The Armory, Seattle Center House
Jan Ewen/eatdosee.com
• Grab a healthy picnic lunch and enjoy the new deck. 
• Experience the multi-cultural festivities.
• Stop in for Seattle's Best Damn Happy Hour. 

• Or just grab your favorite cup of coffee.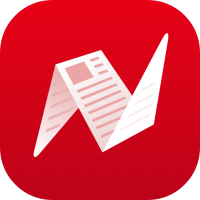 This is original content from NewsBreak's Creator Program. Join today to publish and share your own content.