If you are a water nut like I am, you're going to love a visit to the Point Defiance Zoo and Aquarium's new underwater playground, Pacific Seas Aquarium. This long-awaited addition to the Point Defiance Zoo and Aquarium opened in 2018 and is a thing of beauty and a treat for all ages. The Pacific Seas Aquarium is one of two aquariums in the Point Defiance Zoo in Point Defiance Park, in the North End of Tacoma, WA.
The South Pacific Aquarium, also on the Zoo grounds, is home to 16 sharks, stingrays you can cuddle, and a tropical lagoon. If you are a shark fan, this 225,000 gallon exhibit filled with sandbar sharks, blacktop reef sharks, nurse sharks, a sand tiger shark and a Japanese wobbegong is definitely the place to be.  The South Pacific  Aquarium has always been a favorite of mine, so I was anxious to see the new Pacific Seas Aquarium.
The Pacific Seas Aquarium has been thoughtfully designed to bring the viewer up-close and personal with many species of underwater dwellers, including a plethora of jelly fish displayed in a mesmerizing display, turtles and sharks that float overhead in an underwater tunnel and floor to ceiling glass structures that give the natives plenty of room to roam. 

The Pacific Seas Aquarium was designed with a nod toward ocean conservation. Water in the aquarium is pumped directly up the hill from the Puget Sound, which is not all that far away. 
And it wouldn't be a Point Defiance Aquarium if there wasn't space for a little human-fish interaction. The Pacific Seas Aquarium offers a hands-on, up-close experience for those brave souls who desire to stroke a bumpy sea star or the spiky skin of a sea urchin.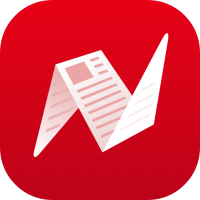 This is original content from NewsBreak's Creator Program. Join today to publish and share your own content.