ASHTABULA, OH – The City of Ashtabula contains so many historical sites that are spreads across the city and the neighboring cities. One of the historical sites that can be found throughout the city is the covered bridge.
The story behind the covered bridge is simply to keep it dry and to protect the structure of the bridge from decaying because of the natural exposure such as sunlight, storm, wind, and rain. There is also speculation saying that the closed structure of the bridge is to prevent the horses from getting scared to cross a body of water in the past.
According to the documented history, it is known that the earliest covered bridge was built in 1867 at the Geneva and Windsor cities. Then, it started to spread across the Ashtabula County areas including Ashtabula City where the longest covered bridge in the U.S. stands, the Smolen-Gulf Bridge. Here are the covered bridges you can find in Ashtabula city areas:
7001 State Rd., Ashtabula, OH 44004.
As stated before, Smolen-Gulf is the longest covered bridge in the states with 613 feet in length, placed above the Ashtabula River. It was designed by John Smolen, the former County Engineer, and Timothy Martin, the current County Engineer, and was officiated on Aug. 26, 2008.
4500 Benetka Rd., Ashtabula, OH 44004.
Benetka bridge spans 138 feet long above the Ashtabula River. There was a renovation being conducted to add a certain arch and length of the bridge back in 1985. The bridge is still being used for the public to cross the river.
4761 State Road, Ashtabula 44004.
Riverview is one of the prettiest covered bridges and the largest in width. Even so, the bridge can only be used for pedestrians. The design of Riverview is similar to Smolen-Gulf and also placed on top of the Ashtabula River. As it is located at Indian Trails Park, it has a lot of attractions such as a scenic riverside view, featuring trails for visitors to walk and exercise.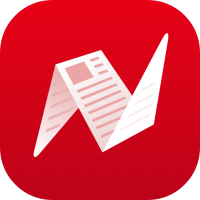 This is original content from NewsBreak's Creator Program. Join today to publish and share your own content.