UNIVERSITY HEIGHTS, OH – The City of University Heights has a lot of food places ranging from traditional American to fusion delicacy to enjoy. Please yourself with this selection of must-try restaurants we have in store for you!
20680 John Carroll Blvd. University Heights, OH.
This pizza restaurant is known to the students of John Carroll University as it's located right across the campus. They offer a selection of pizzas and side dishes which were made using a 40-year-old original family recipe. You can choose to eat at their regular tables, bar, or outside patio.
Aside from pizza, this place also offers calzones, homemade soup, burgers, and many more. Check out their menu on their website and you can order through the website or their mobile app. The place opens at 11 a.m. on Monday – Saturday and 12 p.m. on Sunday.
13950 Cedar Rd, University Heights, OH.
First Watch claims to have premium quality and freshness in its menus. They have various fresh fruits and veggies-based menus such as Carrot Crush which consist of carrot, orange, coconut water, turmeric, and lemon to start your morning.
Their favorites include Short Rib Omelet, Truffle Mushroom Hash, Pumpkin Pancake Breakfast, and Butternut Squash Bisque. They also provide the calories information for each of their menus that you can acquire on their website.
First Watch opens from 7 a.m. – 2.30 p.m. and offers a bottomless coffee pot in the morning.
2173 S Green Rd, University Heights, OH.
Although the name states 'café,' this place is a known Chinese restaurant in the neighborhood. You can request for the spiciness of the food offered here to your liking.
They have various soups such as Wonton Soup, Egg Drop Soup, Miso Soup that start from $3. Enjoy their Fried Rice, Lo Mein, Chow Fun, Pad Thai, and other Asian delicacies with many variants you can choose that will make you leave the place as a happy buddha.
Happy Buddha Café is accepting visitors at 11 p.m. on Monday – Friday, 12 p.m. on Saturday, 4 p.m. on Sunday, and closes at 8.30 p.m. every day.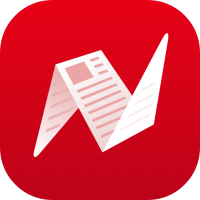 This is original content from NewsBreak's Creator Program. Join today to publish and share your own content.