TWINSBURG, OH – The City of Twinsburg is seeking for candidates to fill a part-time Attendant position to work at the Twinsburg Fitness Center. The position will answer to and be supervised directly by the Aquatics Manager.
As an Attendant, you will be tending the Snack Bar opening up in a new café at the Twinsburg Fitness Center. Efficiency and friendliness are the keys to do your duties well. Here are some other illustrations of your function as an Attendant:
Offers proper customer service at all times.
Picks and serves the food and beverages orders from customers.
Maintains the hygiene and sanitation of the working areas including the food production areas.
Ensures the quality of the food before being served.
Utilizes the relevant tools and equipment such as cash registers.
Performs opening and closing operations for the cash registers.
Provides appropriate answers and responses to the customers when asked.
Provides business-appropriate responses to complaints.
Does other duties when assigned.
Before you apply, there are several determining qualifications that you have to meet to be considered as a suitable candidate. Here are the qualifications in question:
Accomplishes a high school diploma or General Education Degree (GED)
Has relevant experience in retail and food serving.
Availability to work in a flexible schedule such as weekends and holidays.
Ability to speak, read, and write in English.
Ability to follow written and verbal instructions.
Ability of basic math and calculation such as discounts and percentages.
Ability to solve problems and adapt to various situations.
Shows a professional and helpful attitude when interacting with the customers.
Aside from the essential duties above, you will also be expected to have the basic physical strength to accomplish your duties such as standing and walking for a certain period of time, lifting and moving objects, and other basic physical movements generally required in customer service.
The city offers a $12 - $18 salary range per hour, and you will be working from 7 a.m. – 3 p.m. Should you be interested, apply by clicking the 'Apply Now' button on this page.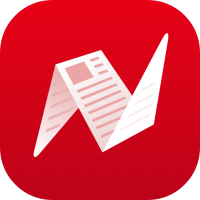 This is original content from NewsBreak's Creator Program. Join today to publish and share your own content.