CLEVELAND, OH – Case Western Reserve University will start to operate in a face-to-face mode again for the new semester. It applies to both the student studies and the campus offices. Even so, the pandemic is not over yet and the campus residents including students, staff, and faculty are asked to stay cautious when doing activities in the campus area.
In the United States alone, a total of 366 million vaccine doses has been distributed in 18 months which shows great progress to end the pandemic. Yet, it does not mean that it erases the virus completely.
Megan Koeth, the executive director of the Department of Resiliency, tells the campus residence to keep in mind for few things so they can stay safe and healthy while running activities on campus. Koeth is one of two staff that have been contributive towards COVID-19 protocols enactment at CWRU. She was recognized as the COVID Champion by Interim President Scott Cowen.
Koeth expressed her excitement for the people to come back to the campus. "But we have to balance that excitement with precaution. We aren't yet back to normal, and we need everyone to take care of each other," she continued.
Thus, she described five things to be noted by campus residents if they want to stay safe and healthy this semester. The first thing to keep in mind is that to understand that the pandemic is not over yet and protocols exist to keep residents safe.
Masks are mandatory in indoor settings unless the resident is alone in their workspace. There will be certain times where outdoor activities require masks too when it's deemed impossible to keep a six-foot physical distance.
Next, Koeth advises staying at home when feeling ill. Even if a person is vaccinated, they are still able to spread the virus and show lighter symptoms.
Just like at the start of the pandemic, hand hygiene is still as important as it was. Koeth encourages the residents to always wash their hands after touching objects or use a hand sanitizer.
The last thing to know is to believe that CWRU is still and will always be working with the experts to control and prevent the virus spread. "We're working with them—and will continue to work with them and other experts—to make sure that all the decisions we make are in line with what the science shows," Koeth said.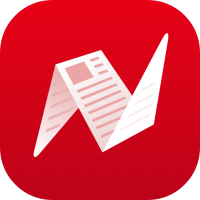 This is original content from NewsBreak's Creator Program. Join today to publish and share your own content.