CLEVELAND HEIGHTS, OH — Grog Shop will be hosting live music by a band from Cleveland, Ohio, Tropidelic this December. With the theme "Tropidelic - NYE - Two Nights", this musical performance will be held on Thursday, December 30 at 8 p.m. EST at Grog Shop, 2785 Euclid Heights Boulevard, Cleveland Heights, OH 44106.
All guests are required to bring proof that they have tested negative for COVID-19 within 48 hours or proof that they have been fully vaccinated at least two weeks after the second dose before entering the event venue.
Meanwhile, unvaccinated fans who are under 12 years of age or those with valid medical records that prevent them from being vaccinated are necessary to provide evidence of a negative COVID-19 diagnostic test result within 48 hours prior to the event. This rule applies to everyone who will attend this event without exception.
Currently, the only available ticket is General Admission which retails for $55 plus a $9.79 fee. Ticket sales will close on December 30. Meanwhile, other ticket options, namely the VIP package, which costs $100 plus a fee of $11.14, have already been sold out.
In addition to a two-night ticket to enter the event venue, those who buy this VIP ticket will get a Cambridge Room early entry and appetizers, participate in a meet & greet/hang with the band event, and attend a late-night after-party at the Cambridge Room.
With 6 members, Tropidelic presents its catchy mix of hip-hop, reggae, and high-energy funk to audiences across the country.
The band really appreciates the music they make which can be heard from every note they play. Some members of this band tend to prefer the hip-hop genre, while others stick to metal, funk, or reggae genres.
This difference in musical genres does not break the band's unity but instead becomes a distinctive feature and special charm for their music.
One of the members, Matthew Roads, said, "We pride ourselves in being original in our musicality and personality as a band, but also in not taking ourselves so seriously that it ruins the fun."
For more information about the band's music including their stage schedule, please visit https://tropidelic.com/.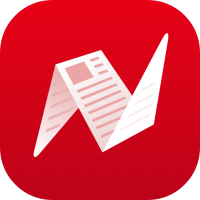 This is original content from NewsBreak's Creator Program. Join today to publish and share your own content.